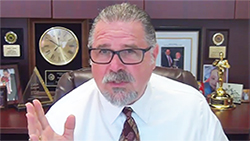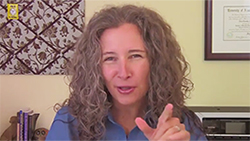 Dealing with Clients Who Go To Sleep
How You Can Determine Whether or Not They Are Asleep or Hypnotized
How To Avoid Putting Your Clients to Sleep!
Hello Hypnotists!
WE ARE BUSY, BUSY, BUSY! In this latest newsletter, we will start off with an introduction to this new video AND then let you in on what is happening at the Banyan Hypnosis Center (major/exciting announcements), and then get back to the details of this video!
What is on this new hypnosis training video? HELP! I have this client who always goes to sleep during our hypnosis sessions! In this new video, you are going to learn how to stop this! Remember, hypnosis is not sleep. AND, I'll let you in on some other sleep related hypnosis session wisdom!
In this video, you are going to learn about:
How to determine when your client is asleep
Help clients like this to stay awake
How you may be contributing to the sleepiness!
Now let's cover some big announcements and then back to our video.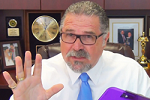 IN CASE YOU HAVEN'T HEARD…
WE ARE MOVING TO TEXAS AND WE WILL SEE YOU IN LAS VEGAS!
The Banyan Hypnosis Center Is Moving to TEXAS – We have a new office in Plano, TX and it will be fully operational in February, 2017. So, our last class in California is in January!

Last Certification Course in California is In January!!! Our NGH Approved Banyan Hypnosis / Hypnotherapy Certification Super Course with 5-PATH® Course. Early Registration Discount for this January 2017 Course applies. See course info and schedule. Call for more info, 469-969-2176 or 800-965-3390.
Course schedule for Texas courses. Here's our schedule for the upcoming class in Dallas/Plano, TX is here! See course info and schedule. We will have the schedule of for the entire year as soon as we can. By the way, we do not expect any kind of delays as we make the move. When you order training materials, you will get them in a timely manner as usual.

Let's get together in Las Vegas for the NGH Solid Gold Weekend 2017! I have a ***special presentation*** ready for you all. Discover how to "break through" limits with my Time Tunneling Technique(TM)! It is an instant induction, advanced age regression technique and an amazing self-hypnosis process. All attendees will have the opportunity to experience it!

Remember to Become a VIP MEMBER OF THIS SITE – It's FREE – Let's stay in touch! Get instant access to all of Cal's FREE hypnosis training videos and get notified when new videos are published. Click Here Now.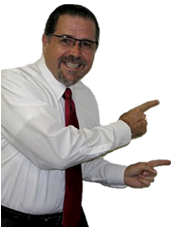 ONE LAST QUICK NOTE BEFORE WE GET BACK TO THE VIDEO
If you are reading and watching this video anywhere besides www.CalBanyan.com, go there now, so you can get hundreds of free hypnosis training videos, and more! (Some other sites have been known to use our content, that is why I'm mentioning it here.)
AND NOW BACK TO OUR VIDEO – HANDLING THOSE SLEEPY CLIENTS!
As Erika and I get started in this video, we let you in on some "hypno-love" and also why YOU are special among other hypnotists!
Then we get right into it. Here are the highlights!
What hypnotists do that can cause clients to go to sleep:
The hypnotist is talking too slowly.
Too much time deepening with suggestions for deeper relaxation.
The Progressive Relaxation Induction is DEAD! See video.
How to interact with the client who tends to go to sleep:
You must understand that hypnosis is not sleep.
Know how to recognize when your client is asleep.
How to determine during the session whether or not your client is asleep or just lying there relaxed and maybe snoring.
Talk to your client to see if they often have a problem staying awake during the day?
Tell your clients that if they continue sleeping in sessions then you will not be able to continue working with you.
Be aware that some clients go to sleep not because they are tired or sleepy, but because it is a protective strategy, operating in order to avoid doing the work of the hypnosis session.
Solutions:
Hypnotize quickly by using instant and rapid inductions!
Deepen quickly.
Test and convince quickly.
Use interactive techniques like the Time Tunneling Technique®!
That is it for this week!
Please tell your hypno-friends about these free hypnosis and hypnotherapy training videos. Thanks!
Let's do GREAT things together!
Cal Banyan
What Do You Think of this Video?
Scroll Down to Leave a Comment Below