About Us
The Banyan Hypnosis Center
for Training & Services, Inc.
---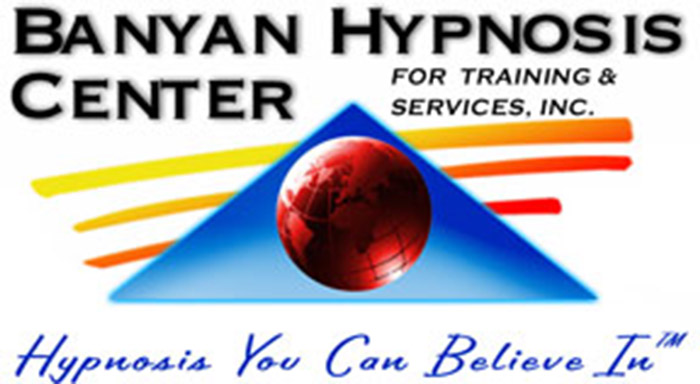 We, at the Banyan Hypnosis Center for Training & Services, Inc. strive to bring the latest, most reliable and effective hypnotic techniques to our community (i.e., 5-PATH® and 7th Path Self-Hypnosis®). If it starts with "hypno" we are probably engaged in bringing it to you (e.g., hypnosis, hypnoanalysis, hypnotic and HypnoBirthing®).
The company slogan "Hypnosis You Can Believe In!" is trademarked by the Banyan Hypnosis Center for Training & Services, Inc. and cannot be used by others.
---
QUICK LINKS
---
Mission Statement
---
It is the purpose and mission of the Banyan Hypnosis Center for Training & Services, Inc. to provide hypnosis services and education. We provide modern, professional, hypnosis services to the local area where we have an office. We strive to educate the community at large about the use of hypnosis.
It is our mission to train individuals and organizations in the professional use of hypnosis. This training is conducted locally, nationally and internationally.
As we provide services and training in our field we also strive to add to the knowledge of our field by developing advanced techniques that benefit the community and the professionals whom we train.
It is also our mission to produce a growing list of useful materials that will meet the goals of all of the above, while promoting the field of hypnosis, both as a tool and as a profession.
Nationally Certified Hypnotists
---
Because of the backgrounds that each of our hypnotists bring to our organization, we provide hypnosis for most issues for which hypnotic treatments are appropriate. Some examples include, hypnosis for weight loss, stop smoking, relaxation, stress management and many medical issues that have a psychogenic or stress component (i.e., sexual issues, premature ejaculation, obsessive compulsive disorders, sleep problems such as insomnia, pain management, etc.).
Texas State Licensed School
---
Our school for training hypnotists runs right along side our service center. This allows our students to study a highly successful full time hypnosis provider. Our school is really the ultimate in accelerated hypnosis training providers. Here are some reasons why:
State Licensed School
NGH Certification
Small Classes
Supervised Practice
Learn Our Exclusive and Virtually Universal Approach To Hypnosis – 5-PATH®
Learn Our Exclusive Holistic Mind-Body-Spirit Approach To Self-Hypnosis
When you come to the our school, you are attending a nationally and internationally renowned training center. We have trained Hypnotists from across the country and as far away as Singapore, New Zealand, South Africa, and there are more locations coming up. For information about bringing our training to your area click here.

Privacy Policy
Our Commitment to Online Security
---
All online purchases are conducted via an encrypted secure server to ensure that your personal information is kept personal. Personal information regarding any online transactions are only handled by Banyan Hypnosis Center staff.
---
Automated Computer Tracking Such as Cookies
---
Our web site is not set up to use cookies. We only use our site logs to gather data that indicates traffic coming to our site. This information is gathered in order to determine where our visitors are coming from so that we may better serve our visitors and promote the site.
A cookie is a record that your computer keeps on your browser. Because our site does not use cookies to identify you, you may use our web site with your browser set to reject cookies.
Client Confidentially is Required By Law
---
Client confidentiality is required by Texas State Law, and the Banyan Hypnosis Center keeps to the highest standards in this regard. Client records are only handled by our staff, which are all required to sign a confidentiality agreement. Your personal information may not be released to any outside agency or individual, unless you have given written permission.
However, there are certain limits to confidentiality, and as a result the Banyan Hypnosis Center may be required to release information to appropriate governmental authorities under certain circumstances, including a legal require for lease of information because of a subpoena or legal investigation, or when we receive information that suggests possible harm to others.
---
Personal Information Collected Online
---
The Banyan Hypnosis Center web site, www.BanyanHypnosisCenter.com may from time to time offer the ability for its visitors to sign up on a mailing list, or join discussion groups. We do not share this information with any other individual, company or agency.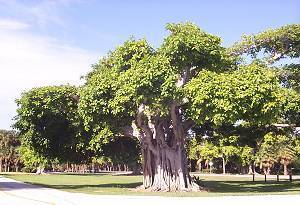 US Location
Banyan Hypnosis Center For Training & Services, Inc.
University Plaza
275 West Campbell Road, Suite 245
North Dallas, Texas 75080
Telephone Numbers: 469-969-2176 or 800-965-3390
It is Easy to Come to Our Center from these surrounding Dallas, Texas Cities
---
Abbott
Addison
Alba
Aledo
Allen
Alvarado
Alvord
Anna
Aquilla
Argyle
Arlington
Athens
Aubrey
Austin
Avalon
Azle
Bailey
Balch Springs
Bardwell
Barry
Bedford
Bells
Ben Wheeler
Blooming Grove
Blue Ridge
Blum
Bonham
Boyd
Brandon
Brashear
Bridgeport
Burleson
Bynum
Caddo Mills
Campbell
Canton
Carrollton
Cayuga
Cedar Hill
Celeste
Celina
Chatfield
Chico
Cleburne
Colleyville
Collinsville
Commerce
Coolidge
Copeville
Coppell
Corpus Christi
Corsicana
Covington
Crandall
Cresson
Crowley
Cumby
Dallas
Dawson
Decatur
Denison
Dennis
Denton
Desoto
Dodd City
Duncanville
Ector
Edgewood
El Paso
Elmo
Emory
Ennis
Era
Euless
Eustace
Farmersville
Fate
Ferris
Flower Mound
Forestburg
Forney
Forreston
Fort Worth
Frisco
Frost
Fruitvale
Gainesville
Galveston
Garland
Glen Rose
Gober
Godley
Golden
Gordonville
Granbury
Grand Prairie
Grand Saline
Grandview
Grapevine
Greenville
Greenwood
Gunter
Haltom City
Haslet
Hillsboro
Houston
Howe
Hubbard
Hurst
Hutchins
Irene
Irving
Italy
Itasca
Ivanhoe
Josephine
Joshua
Justin
Kaufman
Keene
Keller
Kennedale
Kerens
Kirvin
Klondike
Kopperl
Krum
Ladonia
Lake Dallas
Lancaster
Laredo
Lavon
Leonard
Leroy
Lewisville
Lillian
Lindsay
Lipan
Little Elm
Lone Oak
Lubbock
Mabank
Malakoff
Malone
Mansfield
Maypearl
Mckinney
Melissa
Merit
Mertens
Mesquite
Midlothian
Milford
Millsap
Morgan
Mount Calm
Muenster
Murchison
Myra
Naval Air Station Jrb
Nemo
Nevada
Newark
North Richland Hills
Palmer
Paluxy
Paradise
Peaster
Pecan Gap
Penelope
Pilot Point
Plano
Point
Ponder
Poolville
Pottsboro
Powell
Princeton
Prosper
Purdon
Quinlan
Rainbow
Randolph
Ravenna
Red Oak
Rhome
Rice
Richardson
Richland
Rio Vista
Roanoke
Rockwall
Rosser
Rosston
Rowlett
Royse City
Sachse
Sadler
San Antonino
San Marcos
Sanger
Savoy
Scurry
Seagoville
Sherman
Slidell
Southlake
Southmayd
Springtown
Streetman
Sulphur Springs
Sunnyvale
Sunset
Tehuacana
Terrell
The Colony
Tioga
Tolar
Tom Bean
Trenton
Trinidad
Valley View
Van
Van Alstyne
Venus
Waxahachie
Weatherford
West
Westminster
Weston
Whitesboro
Whitewright
Whitney
Whitt
Wichita Falls
Wills Point
Wilmer
Windom
WolfeCity
Wortham
Wylie
Yantis