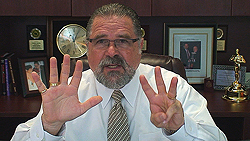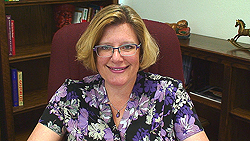 Did You Know that You Don't Have to Do Long Inductions?
Do You Know the Eight Word Induction? You Should!
Special Announcement about NLP
Yes, you can induce deep hypnosis in 4 seconds using just 8 words!
Brenda and I are back! Deep Hypnosis fast! In this episode, I tell you all about how I created the Eight Word Induction and how you can learn it and use it in your practice.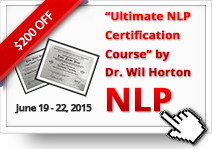 BUT FIRST – I have a super important announcement! Dr. William Horton is coming to the Banyan Hypnosis Center to teach the "Ultimate" Basic NLP Course, and I'm taking the course! Let's get certified in NLP together. Oh man, this is going to be fun! Get in on the early registration discount!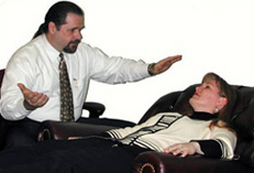 Now "back to the show" as they say… When this video is over go to www.8WordInduction.com and I have more information here for you including step by step images on just how to do this induction.
In this video I reveal the complete and accurate wording for the 8 Word Induction, AND I tell you how and why I developed it. I also give you a much longer version that was being taught by others, but was just not practical to teach in class because even though it instantly took someone into deep hypnosis, it was way too "wordy" which made it difficult to memorize and use.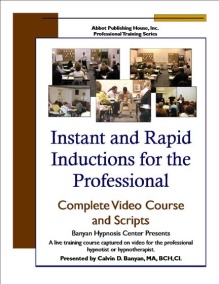 The VERY best way to really learn and master my hypnotic inductions is to get my video training program, Instant and Rapid Inductions for the Professional. And because I'm doing this video and I really want you to learn it right I am going put it on sale for this week only! Get it for 20% off! Learn my Blast-Off Instant Induction, Eye-Lock Instant Induction, Post-Hypnotic Instant Induction, Ear-Tug Induction, the Eight Word Induction, how to create your own inductions and more!
By the way, you can freely use this induction with clients and in your sessions, BUT if you want to teach it, record it and publish it, or publish it in any way, you need to contact me to get permission. It is copyrighted and all rights are reserved. But, let me say this, I have never refused permission to use this induction when I have been asked and when correct acknowledgement and attribution was made.
July, 2015 Certification Course is filling up! Remember to check out my upcoming class schedule here on this site to see when my upcoming classes are and see if you can get in on the early registration discounts. Then I'll see you in class.
Remember to get instant access to all my free videos by becoming a VIP member of the site. It's free.
Leave us a comment and let us know what you think.
Let's do GREAT things together!
Cal Banyan
PS… More Important Links & Info: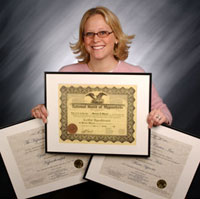 Make sure you check out our upcoming courses and get in on any early registration discounts that apply! Early registration discounts don't last forever. Get world class training onsite in our classroom or participate live online from your home or office!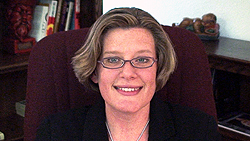 Visit Brenda's webpage and learn more about her and if you like you can book individual hypnosis sessions! She is a very knowledgeable and effective hypnotist who truly cares about you and your success!

FREE INSTANT ACCESS TO ALL OUR HYPNOSIS, ETC. VIDEOS Get a super easy linked list of all Hypnosis, Etc. training videos! VIP Membership is free – Click Now!

Become a member of www.OurHypnoSpace.com! It's free and fun professional networking! Use the "Ask Cal" Group on www.OurHypnospace.com to ask questions and suggest topic ideas for the Hypnosis, Etc. show!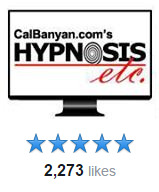 Do you "like" our videos?
"Fan" us on our Facebook page at www.Facebook.com/hypnosisetc.
We place more "gold" there on a regular basis. Join the conversation!