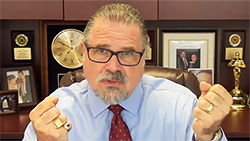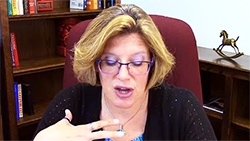 Sometimes Clients Only THINK They Are Coming In To Stop Smoking Or Lose Weight!
What Do I Do When Other Issues Come Up In A Hypnosis Session?
Should I Stay On Track Or Work On the Other Issue?
Hello Hypnotists!
SO MUCH IS GOING ON RIGHT NOW! In this latest newsletter, we will start off with an introduction to this new video AND then let you in on what is happening at the Banyan Hypnosis Center (major/exciting announcements)!
What is on this new hypnosis training video? HELP! My client came in for smoking and now she wants to work on her relationship with her husband! You will find that clients will come in for a specific issue such as weight loss, confidence or smoking and you will find that more is going on. Well, most times they only "think" they are coming in for those issues. This is because when we do 5-PATH®, we uncover the real cause of the problem, which could be a relationship with a parent or even a spouse. This can sometimes refocus the work.
In this video, you are going to learn about:
Today's issues are symptoms caused by an emotional past.
How to keep focused on what your client came in for.
How age progression work can have an effect on current relationships.
How to tie it all together with the use of the "Segue" – AND MORE!
Now let's cover some big announcements and then back to our video.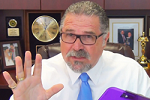 BIG NEWS & IMPORTANT ANNOUNCEMENTS from CAL…
WE ARE MOVING TO TEXAS AND WE WILL SEE YOU IN LAS VEGAS!
The Banyan Hypnosis Center Is Moving to TEXAS!!! We have a new office in Plano, TX and it will be fully operational in February, 2017. Our new location will be, 1700 Alma Drive, Plano, TX, 75075

THE LAST Certification Course in California is THIS COMING January, 2017!!! Our NGH Approved Banyan Hypnosis / Hypnotherapy Certification Super Course with 5-PATH® Course. See course info and schedule. Call for more info, 469-969-2176 or 800-965-3390. Register now, this class will fill up!


*** Early Registration Discount for this January 2017 Course Applies.

We will have the training schedule for the entire year as soon as we can. See course info and schedule.
By the way, when you order training materials, you will get them in a timely manner as usual. We are all set up to make a smooth and timely transition.

Let's get together in Las Vegas for the NGH Solid Gold Weekend 2017! I have a ***special presentation*** ready for you all. Discover how to "break through" limits with my Time Tunneling Technique(TM)! It is an instant induction, advanced age regression technique and an amazing self-hypnosis process. All attendees will have the opportunity to experience it!

Remember to Become a

VIP MEMBER OF THIS SITE – It's FREE

– It's FREE – Let's stay in touch! Get instant access to all of Cal's FREE hypnosis training videos and get notified when new videos are published. Click Here Now.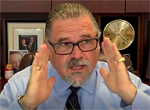 ONE LAST QUICK NOTE BEFORE WE GET BACK TO THE VIDEO, if you are reading and watching this video anywhere besides www.CalBanyan.com, go there now, so you can get hundreds of free hypnosis training videos, and more! (Some other sites have been known to use our content, that is why I'm mentioning it here.)
AND NOW BACK TO OUR VIDEO! Cal reveals how 5-PATH® is an "uncovering" process, and that we can often do both,

remain focused on the issue that brought the client in, and at the same time work on the emotional issues from the past, or even work on the emotional issues of today. So remaining focused on one issue, like the weight loss, or smoking is the way to go in most cases. He also talks about how the Protective Part of the client can sometimes use the desire to jump from one issue to another as a way of avoiding doing deep work.
Brenda lets you in on how her policy of having a 5-session minimum allows her to get through this deeper work, so that complete changes can be accomplished. We also recommend that the client does not make any major relationship changes until the hypnosis process is completed.
Cal also encourages hypnotists to notice when clients come in with a "shopping list" of different things they want to work on. This way when the work with one issue is completed, then you can easily move on to the next item on the list.
That is it for this week! Please tell your hypno-friends about these free hypnosis and hypnotherapy training videos. Thanks!
Let's do GREAT things together!
Cal Banyan
What Do You Think of this Video?
Scroll Down to Leave a Comment Below