Banyan Hypnosis Center Graduates of 2017
---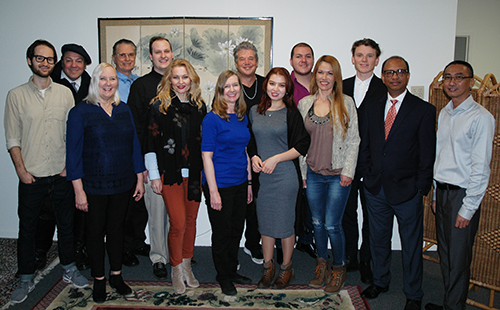 NGH Approved Banyan Hypnosis Certification Course with 5-PATH® and 7th Path Self-Hypnosis®
January 2017


Held in Tustin, CA
Instructed by Calvin D. Banyan, MA
National Guild of Hypnotists, Board Certified Hypnotist (BCH) and Certified Instructor (CI) and Banyan Hypnosis Center for Training & Services, Inc. Instructor
Click Here to Read Testimonials & Feedbacks from these Graduates

"I simply loved every minute of this class. Many years of experience definitely shows in the performance of this school – well organized, well thought through and extremely well taught by Cal Banyan. This class will teach you to be a master at your craft – Cal's enthusiasm and expertise shines through and is completely infectious. I had already been qualified in Hypnosis, but, I knew that my education was incomplete. Little did I know how incomplete – I can now go back to my practice knowing that I am fully prepared to give my clients the best service with the confidence that will help me know that I have everything needed to be an excellent Hypnotist.

Thank you, Cal and Maureen for an unforgettable experience, it was a privilege to be a part of it."
-James Hood, Altadena, CA.

---

"I had a great impression. The course is interesting, very structured, and effective. The material has been given in a very clear and easy way to understand."
-Larisa Ternova, M.A., Moscow, Russia

---

"There is no comparison to this course. Cal Banyan is not only a master in his profession, but a performer and a wordsmith. Paying attention in class is done with ease, even for the most easily distracted student. I would recommend this course to anyone who enjoys being happy and successful."
-Wyatt Deane, Anaheim, CA.

---

"Beyond my wildest expectations, this class prepares, entertains and transforms students. The course material is unique and thorough. However, the value in this class stems predominantly from the owner, you will learn from the best of the best. Cal's teaching style inspires you to want to be him!

He's intelligent to the degree that he has transformed the profession. If you want to have the learning experience of a lifetime, sign up! You will be pushed out of your comfort zone into a life-changing career."
-Linda Cummings, B.S., Huntington Beach, CA.

---

"Cal is the best instructor I ever experienced! Wow! He is the congruency of congruence... the more he tell, the better you feel and the better you feel, the more you learn. I feel more confident – and I will open my clinic within one year. You gave me the tools and confidence to move forward in life. Thank you forever, Cal, and Maureen made the whole experience/course so holistic!"
-Tobias Hamann-Pedersen, Denmark

---

"When the student is ready, the teacher will appear. When you are ready for an amazing teaching on how to practice or teach Hypnosis on the highest level available today, Cal Banyan is the one who has appeared. Are you ready?"
-Monte Julian, Torrance, CA.

---

"Learnt so much in so little time. Cal is amazing and knows how to create professionals. Very well structured training program with lots of hands-on practice, gets you going. Got much more than expected. Great program. Wish Cal and his team all the best."
-Anand Lal, M.Sc. Tustin, CA.

---

"It is a super course! Very transformational and positive for the healing and growth of the mind power and soul. It really changed my view of life and I feel renewed in peace and with a higher motivation to help people through hypnotherapy. I think there is no greater satisfaction than helping someone else. Cal is a great professor, a great human with such positive vibes, I learned and absorbed a lot, thanks to his way of teaching."
-Manuel Somoza Pineda, Honduras

---

"This class and course was a pleasant surprise! I had a great education and therapy at the same time. I was not aware that they mixed mind, body, and spirit! I thought it was going to be sterile and uptight – was I surprise when it wasn't! I am an artist and it was the best career move for me! Give it a chance – it's only 2 weeks for the course, but, the use is for a lifetime!"
-David Contreras, A.S. San Pedro, CA.

---

"I learned more than what I initially signed up for. The instructors were excellent. The course is very structured and learning become very easy to digest even for a person with limited English, like me."
-Juliana Nogueira, Laguna Hills, CA.

---

"This is a super course, motivational, transforming, must learn course! Cal Banyan is such a good instructor and attentive. He teaches professionally and makes sure we understand what he teaches. He is patient and caring."
-Mike Chong Kheng Wah, Singapore

---

"Cal is AMAZING! He really knows his stuff. The course was well laid out – very organized. It is systematic with plenty of time to ask questions and practice. I feel that I can go out immediately and use the skills I have learned."
-Heidi Mackay, B.S., Agoura Hills, CA.

---

"This course is amazing! Very systematic. The information is very clear. He teaches very good, and explains everything when you don't understand."
-Riza Nurlybaikyzy, Astana, Kazakhstan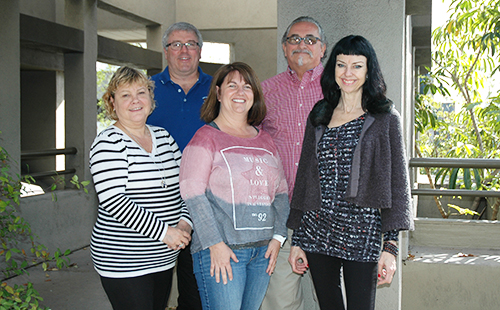 7th Path Self-Hypnosis® Teachers Course – Ultimate Recognitions
January 2017


Held in Tustin, CA
Instructed by Calvin D. Banyan, MA
National Guild of Hypnotists, Board Certified Hypnotist (BCH) and Certified Instructor (CI) and Banyan Hypnosis Center for Training & Services, Inc. Instructor
Click Here to Read Testimonials & Feedbacks from these Graduates

"I saw the Ultimates 1-5 course announced and immediately knew I wanted to move forward with my 7th Path practice. I didn't know what to expect, but, from the beginning, it blew me away. The continuity with 5-PATH® and the 9 Recognitions of 7th Path made it so significant that there is no turning back! Cal as usual has all the time to care for his students and time to share his wisdom and knowledge. Wonderful!"
- Cat Thomas, CH, Palm Springs, CA.

---

"Cal Banyan is a genius in esoteric/spiritual phenomena, but, it comes in layers. If you're only looking to become the best hypnotist, that's what you will learn. If you are ready to have your heart chakra blasted open, that will occur... and beyond. If you have done 7th Path – do this. Amazing!"
- Marilyn Sjaastad, MS, MA, CH, Bismarck, North Dakota

---

"If you are a 7th Path teacher, this class is a must-do. If you have taken 7th Path, this course is life changing. It will help you find your true self and your true path in life.

Thank you so very much, Cal!"
- Vaughn Brotton, BS, CH, Diamond Bar, CA.

---

"Cal is extremely knowledgeable about the subject but is also a tremendous facilitator with regards to helping people process their insights, emotions and thoughts that come up while learning the Ultimate recognitions.

It's nice to have the structure and time to really spend with each new recognition. It is obviously a very quick way to learn all 5 at once, but, I felt the class did provide enough to me to begin to learn them and experience their benefits. I would highly recommend this to anyone that wants to further their 7th Path practice after learning all the full recognitions."
- Darwin Gillett, MJW, LICSW, CH, Boston, MA

---

"I love 7th Path Self-Hypnosis®, but the Ultimate Recognitions brought 7th Path to a whole new level for me. I connected to the Ultimate Recognitions immediately and it brought me an awareness I thought was not even possible for me. I did not think that 7th Path Self-Hypnosis® can have so much more to offer to me, but, after I learnt these Ultimates 1-5, it did! Thanks, Cal – I loved it and I look forward to getting the Ultimates 6-9!"
- Martina Berger, PhD, CH, Newport Beach, CA.