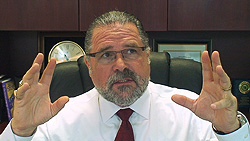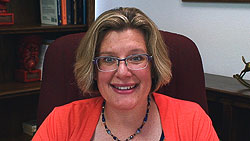 Should you get a few hypnosis sessions for yourself?
Brenda is back with Cal, and together they cover a new topic that could absolutely transform your life and your practice of hypnosis – becoming a client!
Brenda starts of by revealing how she decided that in order to bring her practice of hypnosis to the next level she needed to seek out someone to receive hypnosis sessions from.
Why would a certified hypnosis professional like Brenda, or yourself want to seek hypnosis services?  Cal talks about how in some "schools of psychology" psychologists are required to go through the process for themselves.  He goes on to tell why that is and why that is a good idea psychologists to do that, and extends the reasoning to why hypnotists may benefit from becoming a client as well.
Cal also suggests an alternative to going through sessions that he himself used.  This may surprise you, given the topic of the video.  Then Brenda takes up the topic, reinforces what Cal said and then talks about some other "whys" of getting sessions.
Brenda reveals why you don't have to have some big personal issues to go through the hypnotherapy process and then have your business benefit a great deal, if only because doing through the process yourself helps you to see the process of hypnotherapy from the "inside out".
An additional bonus is that when you experience success by going through the sessions for yourself, you can make some very powerful changes in your life and you become a walking, talking example of how hypnosis works. This can have a great boon to your confidence that will affect your business in a positive way.
Brenda also shares how going through 5-PATH(R) let her in on the clients perspective of going through the process.  She says that you can become a better hypnotist because you can have a new found understanding of what your clients are going through.
Brenda shares some important insights on paying for sessions that you will definitely need if you want to get sessions for yourself.
Cal reveals one of the most important things that comes out of being a client and using hypnosis to make a positive change in your life, you become a true believer and true believers are unstoppable. Watch the video and then leave us a comment.  Do you agree?  Have you sought out a hypnotist for sessions?  If so, how did that help you or your business?
Links:

Click the "BE a VIP" button for FREE INSTANT ACCESS Get a super easy linked list of all Hypnosis, Etc. training videos! There is no better way to get started accessing all these videos. VIP Membership is free – Click Now!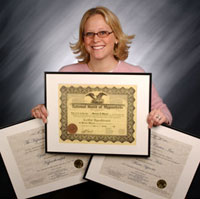 What our grads say about our courses (feedback & recommendations) Questions? Call us at 469-969-2176 or 800-965-3390.
Thank you to all of our fans from around the world! Continue to follow us on Facebook to receive updates on what's going on between each

episode and to give your input as well. If you haven't done so already, check us out and "Like" us on www.facebook.com/hypnosisetc. Thanks a whole lot for sharing us with your friends as well!