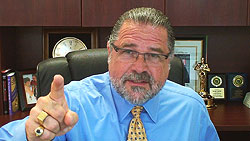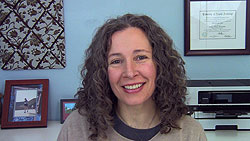 Do you want more paying clients? 
What other sites, besides Facebook and Google, should you attend to when marketing your business?
Managing your online reputation is good marketing too!
NEWS FLASH:  It is confirmed, Cal is going to teach a two day post-convention certification course for age regression at the 2014 National Guild of Hypnotists Convention!  Click Age Regression Certification for more info.  And, now back to our regularly scheduled program…
It's Hypno-Tuesday!  Cal and Erika wrap up this series on using the Internet to get more hypnosis clients.  This has turned out to be one of THE most information packed episodes ever!
Cal and Erika "put their cards on the table", so to speak, revealing where they are spending their time online when they are not working on Google or Facebook.  What about Linkedin, Twitter, Pinterest, Instagram and Yelp?  Which ones are worth your time?  Watch this new hypnosis training video and you will see what Cal and Erika are doing that works.


Do you have a good reputation online?  When people read about you online, what are they seeing?  Are the things that are being said about you online convey that you care about the profession, your clients and do an excellent job?  Managing your reputation online is good marketing.  Erika and Cal will tell you more about how to monitor your reputation.
What this video is about:
Where to spend your time when not marketing on Facebook and Google?
You must know about your online reputation and how to manage it!
Cal lets you in on the fact that you don't have to be an expert on social media marketing to get ahead.  You just have to know a bit more than everyone else, and apply what you know more than the other hypnotists.  The truth is, most hypnotists don't have a strategic approach to social marketing.  So learn a little and implement, then learn more and implement, and so on.
Click here to see Cal's upcoming certification course schedule at the Banyan Hypnosis Center in Tustin, CA.
Links for This Video:

Click the "BE a VIP" button for FREE INSTANT ACCESS Get a super easy linked list of all Hypnosis, Etc. training videos! There is no better way to get started accessing all these videos. VIP Membership is free – Click Now!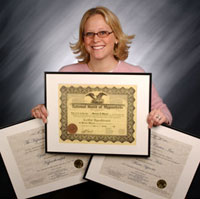 What our grads say about our courses (feedback & recommendations) Questions? Call us at 469-969-2176 or 800-965-3390.
Thank you to all of our fans from around the world! Continue to follow us on Facebook to receive updates on what's going on between each

episode and to give your input as well. If you haven't done so already, check us out and "Like" us on www.facebook.com/hypnosisetc. Thanks a whole lot for sharing us with your friends as well!