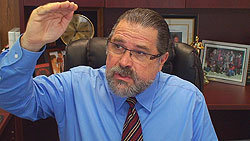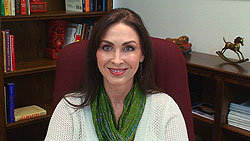 How to Prepare for Your First Hypnosis Session after Booking a Client
Happy Hypno-Tuesday! Meredith Locher is back and she will be my co-host on the next few episodes of Hypnosis Etc. on www.CalBanyan.com. In this latest episode, Meredith and I first discuss the importance of stage hypnotism and how valuable it is to understand its benefits. We dispel some of the myths and consider the opportunities that come with being a stage hypnotist.

If you're interested in stage hypnosis, Jerry Valley has a Stage Hypnosis Seminar coming up very soon in Las Vegas, Nevada on January 21– 25. When you enroll through CalBanyan.com, we offer a special bonus — you will receive a free copy of the Hypnosis Etc. Podcast Audio Set ($119.70 value). Register and learn from Jerry Valley – Stage Master, Tommy Vee – Hypnotist Extraordinaire and Mike DeSchalit – Master Magician & Hypnotist. Click Here to enroll now. Later in the episode, Meredith discusses the groundwork for preparing your hypnosis sessions after you have booked a client. One of the first areas of discussion is how to structure and arrange an email draft before you send it out to your clients. She explains every element in creating a well-planned email so that your client feels confident in you for help. You want to establish a great first impression and professional presence. Meredith continues to explain in detail on what information you should provide in your email. Some of her suggestions include providing enough information about what to expect in the first session, the surrounding areas of your business, payment policies and any special agreements you have with your client. You want your clients to feel comfortable and relaxed to reduce any concerns going into their first hypnosis session. Our own experiences and suggestions will help you prepare and engage your client so that they feel confident in you. Reminder — Please note, Certification Super Course & Week of Power Dates have been moved to the following:
Next Super Course Date:

July 15 – 26, 2013

Following Super Course Date:

October 14 – 25, 2013

Week of Power Course Date:

April 28 – May 4, 2013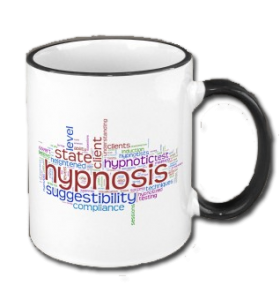 Great News… Congrats to our new winner, Tony MacKenzie, for winning a free Hypno-Mug! Would you like to get a free Hypno-Mug? Then remember to enter into our drawing for free hypnosis coffee mugs. There are two chances to win:
Become a fan and "Like Us" on www.facebook.com/hypnosisetc
Or become a VIP Member.
You can also see more mugs and cool professional hypnosis promotional items such as t-shirts by visiting our Zazzle Store.

Thank you to all of our fans from around the world! Continue to follow us on Facebook to receive updates on what's going on between each episode and to give your input as well. If you haven't done so already, check us out and "Like" us on www.facebook.com/hypnosisetc. Thanks a whole lot for sharing us with your friends as well! Today's Discussion Points:
The benefits and advantages of learning stage hypnotism.
Why you should email your client vs. calling them on the phone.
How to prepare an email after booking a client for the first hypnosis session.
How to communicate with your client in a professional manner through email.
What information to include in the email before sending it out to a client?
How to make your client feel comfortable and relaxed about their first hypnosis session.
Why you should have them fill out forms and watch videos during their first hypnosis session rather than prior to their session.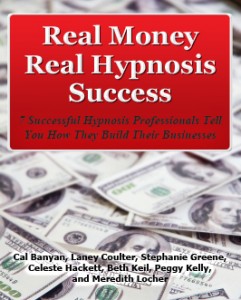 COMING SOON
Our new book, Real Money Real Hypnosis Success (working title) is all about how to get your hypnosis practice up and running and/or take it to the next level. Several hypnosis professionals who have built successful hypnosis practices tell exactly how they did it. Become a VIP or join our
www.facebook.com/hypnosisetc
page to get your free copy as soon as it is published.

Click the "BE a VIP" button for FREE INSTANT ACCESS
Hot Links: Links Mentioned in this Podcast, Etc.

Got an iPhone or iPad? Our program is on iTunes. Available as audio and video. Subscribe to this podcast and download our programs automatically. Get Professional Hypnosis / Hypnotherapy Training – With early registration discounts available.