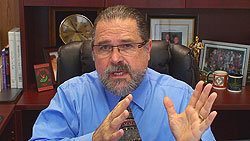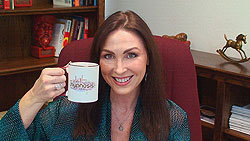 What Should you do if Age Regression is Not Effective?
Happy Hypno-Tuesday! Meredith Locher and I are back for another educational and fun-filled episode of Hypnosis Etc. on www.CalBanyan.com.
In this latest episode, I emphasize the importance of not falling behind when starting up your hypnosis practice. The tips I provide will push you in making sure you have all the necessary materials and motivate you to acquire more clients. Meredith shares her expertise on how to retrieve clients and how to interact socially to increase clientele. She refers to the Business Start-Up Pack 2.0, and how it was extremely helpful in getting her practice up and running in Los Angeles, California.  There is absolutely no room for procrastination. Now is the time to start moving forward in your profession.
Further into the episode, Meredith presents a question from a fellow 5-Pather who has tried pain management techniques with a client. Although they were able to detect the ISE (Initial Sensitizing Event), they were unsuccessful in their attempts to go any further with age regression. We discuss: factors that could have an effect on the client, missteps when confirming the ISE and other techniques to help gather more information about the client.
Later in the episode, Meredith and I explain the struggles that hypnotists have in their profession. Many of them are wondering how they can be a powerful hypnotherapist in a short amount of time. We discuss a few misconceptions about being a hypnotherapist and the differences between being a psychologist versus a hypnotist. This episode will motivate you in improving your hypnosis practice and truly understanding what our profession is all about.
Reminder — Please note, NGH Approved Super Course & Week of Power Dates have been moved to the following:
Next Super Course Date:

July 15 – 26, 2013

Following Super Course Date:

October 14 – 25, 2013

Week of Power Course Date:

April 28 – May 4, 2013
Exciting News… Congrats to our new winner, Byron Rodriguez, for winning a FREE Hypno-Mug!
Would you like to get a FREE Hypno-Mug? Then remember to enter into our drawing for free hypnosis coffee mug. There are two chances to win: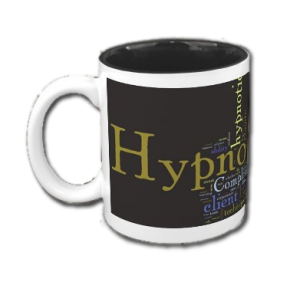 1. Become a fan and "Like Us" on www.facebook.com/hypnosisetc
2. Or become a VIP Member.
You can also see more mugs and cool professional hypnosis promotional items such as t-shirts by visiting our Zazzle Store.

Thank you to all of our fans from around the world! Continue to follow us on Facebook to receive updates on what's going on between each episode and to give your input as well. If you haven't done so already, check us out and "Like" us on www.facebook.com/hypnosisetc. Thanks a whole lot for sharing us with your friends as well!
Today's Discussion Points:
The importance of motivating yourself to start acquiring clients.
Where and how to start obtaining clients and increasing clientele.
How to identify and confirm the ISE (Initial Sensitizing Event).
What types of other techniques to use when struggling with age regression?
What types of other factors play into trying to determine the client's problems?
The differences between psychologists vs. hypnotherapists.
Misconceptions of the hypnosis profession and understanding what being a hypnotist truly means.
This Week Only: Save 20% OFF with our Business Start-Up Bundle!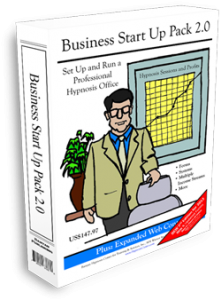 For this week only, SAVE 20% when you purchase our Business Bundle! The first package is the Business Start-Up Pack 2.0, where you'll receive a step-by-step video tutorial and all the business forms to get your hypnosis practice up and running. You'll learn how to book appointments, prevent no-shows, appointment policies, set-up forms and more.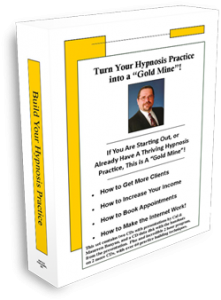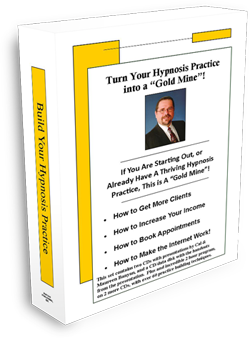 The second package you'll receive contains a two-hour recording of a presentation given to a group of hypnosis professionals who invited Cal Banyan to teach them how to build their hypnosis practices. Turn Your Hypnosis Practice into a "Gold Mine" covers how to:
Attract more clients & referrals.
Make more money in your practice.
Book appointments on the phone.
Create a more consistent income.
Plus more!
SAVE 20% when you order the Business Start-Up Pack 2.0 and Turn Your Hypnosis Practice into a "Gold Mine" by January 29, 2013. Click here to order.
COMING SOON Our new book, Real Money Real Hypnosis Success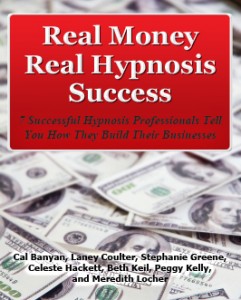 (working title) is all about how to get your hypnosis practice up and running and/or take it to the next level. Several hypnosis professionals who have built successful hypnosis practices tell exactly how they did it. Become a VIP or join our www.facebook.com/hypnosisetc page to get your free copy as soon as it is published.

Click the "BE a VIP" button for FREE INSTANT ACCESS
Get a super easy linked list of all Hypnosis, Etc. training videos!
There is no better way to get started accessing all these videos.
Hot Links: Links Mentioned in this Podcast, Etc.

Got an iPhone or iPad? Our program is on iTunes. Available as audio and video. Subscribe to this podcast and download our programs automatically.
Get Professional Hypnosis / Hypnotherapy Training – With early registration discounts available.