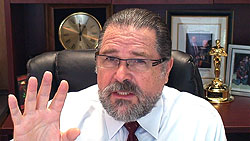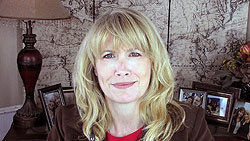 Are Aversion Techniques Necessary in Hypnosis?
Happy Hypno-Tuesday! I keep the ball rolling in 2013 with Celeste Hackett, who makes her fourth appearance in a row on Hypnosis Etc. on www.CalBanyan.com.
In this latest episode, Celeste brings up an excellent and interesting topic to discuss. She asks, "Are aversion techniques necessary in hypnosis and are they effective?" We explain what aversion techniques really mean and if they are useful for your practice. There are many misconceptions about aversion techniques and many hypnotherapists are wondering if it can be beneficial to their clients.
We provide numerous examples to help you get a better insight and understanding of how aversion techniques are used. Next, we explain a more effective method such as the "High Road" and "Low Road" technique, which can help your clients become more successful in the long run. We explain in full detail why using the "High Road" and "Low Road" technique is a much more efficient approach versus using aversion techniques. As you watch the video, our own experiences and thoughts will help you become a great hypnotist!
Here is a link to a podcast, #167 The High Road to Success — A Free Hypnosis Script & More, where I go much further into the Universal High Road Low Road Script.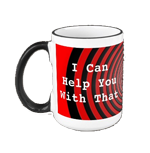 Exciting News! Congrats to Dale Bush for winning a free Hypno-Mug!
Would you like to get a free Hypno-Mug? Then remember to enter into our drawing for free hypnosis coffee mugs. There are two chances to win by either becoming a fan on www.facebook.com/hypnosisetc or becoming a VIP Member. You can also see more mugs and cool professional hypnosis promotional items such as t-shirts by visiting our Zazzle store.

Thank you to all of our fans from around the world! Continue to follow us on Facebook to receive updates on what's going on between each episode and to give your input as well. If you haven't done so already, check us out and "Like" us on www.facebook.com/hypnosisetc. Thanks a whole lot for sharing us with your friends as well!
Today's Discussion Points:
What are aversion techniques?
Different examples of aversion techniques.
Are aversion techniques useful and necessary in hypnosis?
What is the "High Road" & "Low Road" technique?
Why is the "High Road" & "Low Road" technique a preferred and useful approach rather than using aversion techniques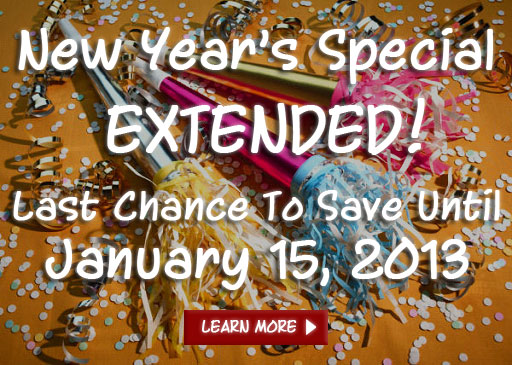 "New Year's" Promotion Extended: Save Big On 5-PATH® 2.0 DVD Course & Hypnosis Etc. Podcast – Complete Set – First 150 Episodes!
Regular price of our Hypnosis Etc. First 150 Episodes CD set is $119.79.
Regular Price of our 5-PATH® 2.0 DVD set is $949.00.
Package Value is $1,068.79 – This Week Only $759.20!

For this week only, last chance to save 20% when you purchase 5-PATH® 2.0 Hypnosis Training DVD Course AND WE WILL INCLUDE Hypnosis Etc. Podcast Set for FREE (A $119.79 Value). It is time to act and move forward in the profession. Invest in yourself. Invest in your practice! Move up to a whole new level of competence and confidence… Become a 5-PATH® Certified Hypnotherapist!

Cal Banyan's Hypnosis Etc. Podcast Set offers Hours & Hours of Banyan Hypnosis Training on CDs. The First 150 "Hypnosis, Etc." Training Episodes of fun, interesting and informative hypnosis training, are all put together in a series of 6 volumes. Each volume contains 25 episodes and is contained in 10-12 CDs! A value worth $119.79, absolutely FREE with purchase of 5-Path® 2.0 Hypnosis Training DVD course. Certification is an optional component of the course; it is not required to purchase the course.
Save 20% when you order 5-PATH® 2.0 & FREE Podcast Set by January 15, 2013. Click here to order.
________________________________________________________________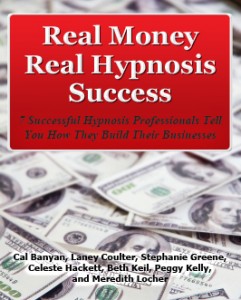 COMING SOON Our new book, Real Money Real Hypnosis Success (working title) is all about how to get your hypnosis practice up and running and/or take it to the next level. Several hypnosis professionals who have built successful hypnosis practices tell exactly how they did it. Become a VIP or join our www.facebook.com/hypnosisetc page to get your free copy as soon as it is published.

Click the "BE a VIP" button for FREE INSTANT ACCESS
Hot Links: Links Mentioned in this Podcast, Etc.

Got an iPhone or iPad? Our program is on iTunes. Available as audio and video. Subscribe to this podcast and download our programs automatically.
Get Professional Hypnosis / Hypnotherapy Training – With early registration discounts available.