Becoming a hypnotist or hypnotherapists is a great way to become financially independent, especially during these economic times. It starts with knowing how to set up your hypnotherapy practice for success.
At the Banyan Hypnosis Center, we've spent years developing a business system that is currently used at our hypnosis center. We've created a hypnosis training video called Business Start Up Pack 2.0 that explains step-by-step of how to set up and run your hypnosis practice.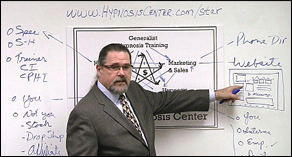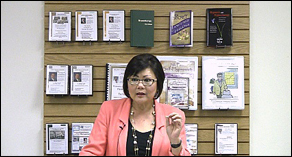 In this hypnosis training video, you will learn the following:
How to book appointments

How to schedule appointments

How to prevent no-shows

How to create multiple income streams

How to create website essentials that make your phone ring
In addition, you will receive all the business forms you will need to set up your hypnosis practice.
Save 20% Off Busienss Start Up Pack 2.0 – This Week Only
For this week only, save 20% on our popular hypnosis training video, Business Start Up Pack 2.0. This complete package includes a step-by-step video tutorial and all the business forms you will need to set up your hypnosis practice for success. To learn more about how you can save 20%, click here.
Here's what others are saying about the Business Start Up Pack2.0:
"The Business Start-Up Package is the best business training to learn the business end of being a hypnotist. It shifted everything for my hypnosis practice. It gave me the confidence to ask for money for what I do & I started booking appointments! Now I even started getting referrals from doctors and other professionals. If you don't buy this, you are crazy! It should cost more. Really!."
Celeste Hackett, CH, CPHI
Dallas, TX
"Hi Guys, I recently purchased a copy of your 'Business Start Up Pack' to get a new angle to rejuvenate my 'flagging' hypno practice here in the UK. I had recently been 'over-suffering' no shows and what I perceive to be a low commitment rates from enquiries. I devoured your info. avidly and made the changes to emulate what you do… INSTANTLY! Having changed my approach, stationary and working practice I found instant results in that in the first week my cash flow increased by $1100… and we ain't done yet! Thank you folks for that 'Kick up the butt' I needed, your material is worth its weight in gold. Needless to say I have now placed a further order for the 'Turn your Hypnosis Practice into a Gold Mine' Thank you once again.."
Michael Skirving, DHyp, MIAPH
United Kingdom
Click here to learn more or to get your business building program and save big.