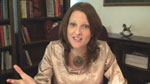 Interview with Elissa Brinkerhoff, Do Female Hypnotists Have an Advantage over Male Hypnotists, and more!
Happy Hypnosis Friday Everyone! Welcome to another free hypnosis training video on www.CalBanyan.com.
In case you didn't know, this is the place where we provide hours and hours of valuable hypnotherapy training and hypnosis information for hypnosis professionals and people interested in hypnosis around the world.
This is a very special episode of Cal Banyan's Hypnosis Etc., in more ways than one! Every now and then I have the opportunity to interview a hypnotherapist to get another perspective of the hypnosis profession. So this time we have Elissa Brinkerhoff sit down for a candid interview. As if that wasn't special enough, I am not doing the interview… Elronn is!
Here are some of questions Elissa answers:
Here are some more links related to the show:

Get instant access
to 150+ of my hypnosis
training programs free!
Keep in touch and get THE latest insider info about this program:
More ways to keep in touch: