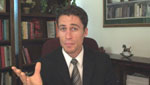 How to Improve and Hone your Hypnosis Skills
Welcome to another free hypnosis training video on www.CalBanyan.com. Do you know that the hypnotherapy information that we give away here is what other people charge for? I'm accused of giving away too much for free. Well, you be the judge, and I think you will want us to keep giving you the very valuable information.
This episode of Cal Banyan's Hypnosis Etc. is perfect for the hypnotist who has already established themselves in their hypnosis practice. Elronn and I give some insider tips, tricks and techniques for improving your hypnosis and hypnotherapy skills.
If you don't have a hypnosis practice yet, that's okay because this video will help you too. If you apply these tips to your soon to be hypnosis practice then you will have an advantage over 99% of other hypnotists. Does that make you Hypno 1%er, not quite but it's a start!
Send your "hypno-curious" friends over to www.Hypnosis.ORG so that they can get our valuable "Learn to Hypnotize" video for free. And, now on with the show!
Here are some of tips we discuss in this video:
How to prevent hypnotherapy from becoming a routine and continuing to improve.

Keep a running journal of improvement of hypnotic techniques.

Keep a pad of paper next to you hypnosis session chair to write down ideas and areas that need improvement.

Set a review schedule for you to go over your hypnosis training materials again.

Watch your hypnosis sessions and other hypnotists sessions if possible.

Get your sessions reviewed by another hypnosis professional.

Think of questions your clients might ask you and write the answers down.

And More!

5-PATH® 2.0 – Hypnosis Training DVD Set
Speaking of watching sessions conducted by the masters, watch some sessions that Cal conducts in this set. This DVD set includes the whole Week of Power course (minus 7th Path Self-Hypnosis®). Optional 5-PATH® Hypnotherapy Certification available!
Master the following vitally important Hypno-1%er™ techniques when you learn 5-PATH®:
Instant and rapid inductions.

Overt and covert depth testing.

How to create hypnotic suggestions that work.

How to use insight techniques to create hyper-suggestibility.

How to master age regression, forgiveness work, and much more.
Here are some more links related to the show:

Get instant access
to 150+ of my hypnosis
training programs free!
Keep in touch and get THE latest insider info about this program:
More ways to keep in touch: