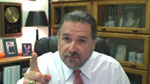 Using Interviews to Advance in the Hypnosis Profession
Here we go again with another free hypnosis training video on www.CalBanyan.com. You know, we have a new video every week so keep coming back!
In this episode of Cal Banyan's Hypnosis Etc., Meredith and I discuss ways to develop your status as a respected and known hypnotist.

Do you want to join the hypnosis profession or take your practice to the next level?
I have more courses scheduled for this year. You better hurry though, seating is limited and classes are filling up.
For the latest info. Call 469-969-2176 or 800-965-3390.
National Guild of Hypnotists Approved Hypnotherapy Certification – November 1-12, 2010 SAVE $100 with our early registration discount.

Week of Power Advanced Hypnosis & Hypnotherapy Certification Course – October 3-9, 2010 Get certified in 5-PATH® and 7th Path Self-Hypnosis, build your skills and confidence, and become a Hypno-1%'er™.
Here are some of the questions answered in this episode:
How do you get interviewed?

What should you say when you are interviewed?

How can I be confident and have great interviews?

How do you get invited to talks and conferences?
Links mentioned in this hypnosis training video:
Elman-Banyan Rapid Hypnotic Induction.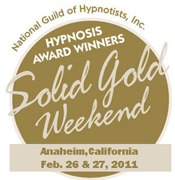 The National Guild of Hypnotist's Solid Gold Weekend is going to be in Anaheim California, February 26 and 27, 2011! You can get more details at www.NGH.net. I'll let you know more as soon as I do.
Here is one insider tip… I am going to be presenting! Leave a comment below and let me know what you think I should talk about.
Here are some links related to the show: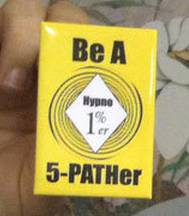 Go ahead and Leave your comments below. I dare ya!
Be a Hypno-1%'er™ and succeed when others fail.
Let's keep in touch!