Discover How Charging More for Your Sessions Helps Your Clients
We Reveal How and Why Hypnosis Works When "Therapy" Fails
How Charging More Can Make You A Better Hypnosis Professional!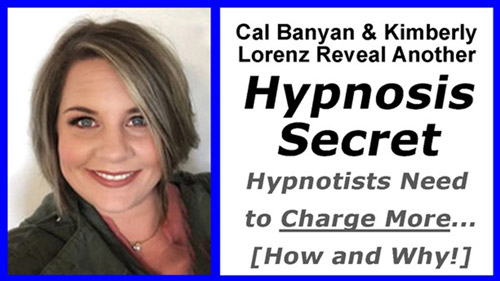 *** Texas State Licensed School ***
*** 5-PATH® IAHP Professionally Accredited Instructor ***

IMPORTANT – "LAST CHANCE NOTIFICATION!"
FOR THE JUNE 2021 Certification Course
Taught by Cal Banyan
"LIVE CERTIFICATION COURSE IN CLASS OR ONLINE WITH ONLY DAYS LEFT TO ENROLL!"
NEWS!… NEXT CERTIFICATION COURSE IS JUNE 13 TO 19, 2021
LIMITED TO ONLY 6 STUDENTS IN THE CLASSROOM AT OUR CENTER! Click for Details

Special Announcements Before the Video…

Hello Hypnotists and Hypnotherapists as well as Soon-to-Be Hypnotists!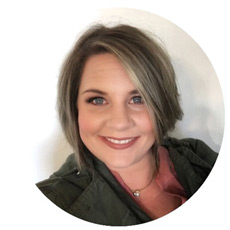 Welcome back and here's a little-known but IMPORTANT HYPNOSIS SECRET for you, revealed in this new hypnosis training video!
Keeping your fees too low can really be a huge disservice to your clients.
Here is the how and why you probably should be raising your fees!
Please pass this newsletter on to anyone who would appreciate it. Most hypnosis professionals do not know this… Thank you!
Oh, and one more thing, we let you in on why hypnosis (done right) can work when counseling and "therapy" failed.
Secrets Revealed In this Hypnosis Training Video:
Higher fees lift the whole profession.
Higher fees put hypnosis on the same level as other professions.
Higher fees create higher credibility for the hypnotist.
Higher fees cause the client to be more invested in the process.
Higher fees help clients to be more compliant and willing to do the work.
Higher fees motivate the hypnotist to invest in themself and as a result, do better work.
Higher fees enable you to invest more into your business so that you can help more people.
Much more!

Insider Links Mentioned In This Video:

Help to spread the word about these many free hypnosis videos I have for hypnotists around the world on www.calbanyan.com/free-hypnosis-training-videos. Send this to a hypnosis colleague or person looking for hypnosis training!
Here's the NEW VIDEO – Click to Play…
Scroll Down for the Latest News
Click to Learn More

Click to Play Audio-Only Version

Special Announcements!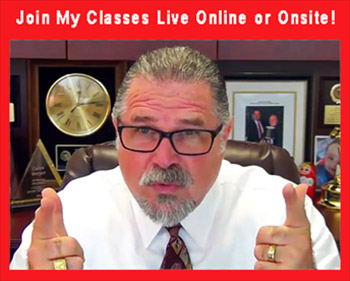 LIVE Training Certification Courses with Cal Banyan LIVE
ONLINE & IN CLASS!
*** Texas State Licensed School & Professionally Accredited ***
NEWS!… NEXT CERTIFICATION COURSE IS JUNE 13 TO 19, 2021
ONLY DAYS LEFT TO ENROLL – CLASSROOM SEATS ARE VERY LIMITED!

Our courses are typically "hybrid" courses with both online and in-class students learning together. This provides the very unique opportunity during practice sessions to hypnotize your classmates both online and onsite! Only a few 5-PATH® CPHIs offer such a practical and current way to learn and practice hypnosis!

Click Certificates to See Larger Image
2021 NGH Approved Banyan Professional Hypnosis Training Program


Information – Upcoming Banyan Hypnosis Certification Super Course Coming up in Dallas, TX. NEWS!… NEXT CERTIFICATION COURSE IS JUNE 13 TO 19, 2021


BECOME A CERTIFIED HYPNOSIS PROFESSIONAL You get National Guild of Hypnotists (NGH) and 5-PATH® International Association of Hypnosis Professional Certification. Includes training and certification in 5-PATH® Hypnosis/Hypnotherapy and as a 7th Path Self-Hypnosis® Teacher.


BIG NEWS! Was 10 Days – Now Only 7 – New 7-Day Schedule for Our Certification Course
– Now 25 + 7

We listened to you! You don't like the idea of being away from family, work and so on for two whole weeks to go through our regularly scheduled 10-day certification course. We get it – so, now our NGH and 5-PATH® IAHP Approved Certification Super Course is only 7 days (with some self-study hours at home). This 7-day class starts on a Sunday and ends on the following Saturday.
Same great training
Same NGH and 5-PATH® IAHP Certifications
Same great support after you graduate!
7-Day Full Certification (with a 25 hours of self-study)

Live ONLINE – Enroll in a live course listed above at the Banyan Hypnosis Center – BUT – you CAN participate using your Mac or PC! Call for the latest info about attending in person.
NEW – Video Course! Certification Course for Conducting Hypnosis Sessions Online



Professionals are moving to online sessions! There are some very good reasons to move all or part of your hypnosis practice online. Cal Banyan knows. In fact, he was asked to write the official National Guild of Hypnotists, Standards of Practice for Conducting Hypnosis Sessions Online which are on the NGH website.

Includes the Exam, Certification and Certificate of Completion
Approved for 7 to 8 Hours of National Guild of Hypnotists CEUs
Video Distance Learning Course with Certification Option
Click for Course Details if you would like to find out about our next Certification Course for Conducting Hypnosis Sessions Online.
Graduation Photos from Last Two Classes of This Certification Course to Conduct Hypnosis Sessions Online


MORE NEWS & Info… Courses, Sessions, More Free Videos & Special Discounts
SPECIALS ON DISTANCE LEARNING (VIDEO TRAINING)
On Sale NOW! BIG COVID-19 Special Will End Without Notice

COVID-19 Special


COVID-19 Special

Yes You Can Get Hypnosis Live Sessions
with Cal Online

Hypnosis and Hypnosis Training You Can Believe In!

Get My NEWEST Free Videos!

When You Graduate from A Banyan Hypnosis Certification Course YOU Become Part of a Community of Helpful and Successful Hypnosis Professionals
Thank You for OVER 25 Years of Hypnosis Services and Training
This year marks our 25th Anniversary of being full time in this wonderful profession. During that time, my wife, Maureen and I have had the privilege to work with so many wonderful people including clients, students, graduates around the world and other hypnosis professionals.
Banyan Hypnosis Center for Training & Services, Inc.
University Plaza – 275 West Campbell Road, Suite 245
North Dallas (Richardson), Texas 75080
Phone Numbers:
469-969-2176 and 800-965-3390
Thank You for OVER 25 Years of Hypnosis Services and Training
QUESTIONS OR COMMENTS? USE THE COMMENTS SECTION BELOW