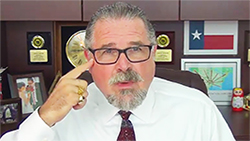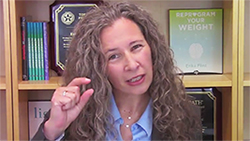 "Icky" Proof Ways to Get Clients In the Door Even if You are Newly Certified
Discover How Success Is the Key to Success! Even If You Are Just Getting Started
How to Effectively Use Free Giveaways to Make Your Phone Ring
Hello Hypnotists!
Welcome to the free, fun and informative hypnosis training video. Erika is back with some insider info on how to promote your office even if you are new and even if you are fearful of sounding "icky".
It is not uncommon to feel a little hesitant about promoting your hypnosis services. This is because you may have seen others do it in a way that was not really professional and even "icky"! Well, in this video, we let you in on some proven methods that you can feel very good about!

Click to Play Audio-Only Version

Here is some of what you will discover in this video:
How to focus on your client's results and not you (so you don't sound self-serving).
Find out how "success is the key to success"!
How to launch an "awareness strategy" rather than being "salesy".
Revealed – Easy way to generate third-party testimonials that get you clients!
How to give away the right things to get potential clients to call you.
How to introduce yourself in a way that make folks want to know more about your hypnosis services!
Like Erika says, "the message has to come from your heart, and place of wanting to help others".
Get started like Erika did by studying my 5-PATH® 2.0 Distance Learning DVD Set!
If you like this video then you will love our live courses and on video! My website is www.CalBanyan.com and Erika's is www.CascadeHypnosisCenter.com.
Become A Certified Hypnosis Professional or Take Your Current Hypnosis Practice to the Next Level with Banyan Hypnosis Certification Courses!
Upcoming Professional Hypnosis Certification Courses with
Cal Banyan in Dallas! State Licensed School & Accredited Instructor


It Is Easier & More Affordable Than Ever to Take Our Certification Courses
**We Have A NEW Payment Plan Available!**
It is now easier than ever to invest in your future by choosing to pay for your course either with one payment or by selecting the "4 Payments" option during checkout! It is very safe, secure and simple. Select the 4 payment option at check out or when you call to enroll.


Three Recent Graduating Classes
Become a VIP MEMBER OF THIS SITE – It's FREE – Instant Access to ALL the VIDEOS – Let's stay in touch! Get instant access to all of Cal's FREE hypnosis training videos and get notified when new videos are published.
Click Here Now.
If you are new to the website and videos, Start Here "The Truth about the Hypnosis Profession!"
Please tell your hypno-friends about these free hypnosis and hypnotherapy training videos. Thanks!
Let's do GREAT things together!
Cal Banyan
QUESTIONS OR COMMENTS?
USE THE COMMENTS SECTION BELOW