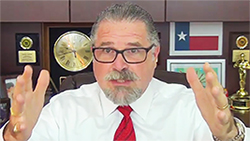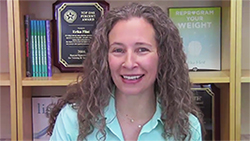 Serve Hypnosis Clients Around the World With Live Online Sessions!
With Online Clients, Having A Physical Office Is Optional 😀
Discover How to Do It Right So You Don't Have to Do "Tech Support"!
Hello Hypnotists!
Welcome to this new free, fun and informative hypnosis training video. Erika and I are back with a very important topic. How to provide hypnosis sessions to clients around the world!
Call them "remote", "online" or "live video" hypnosis sessions, in this hypnosis training video, we are going to let you in on how to do these "web-nosis" sessions right. We will talk about the advantages, as well as let you in on how to avoid some serious issues that you may not have considered.

Click to Play Audio-Only Version

Here are some of what you will discover in this video:
Discover the two main situations where you can use web-nosis
Recommended systems to use
How to do a consult session to avoid problems
We let you in on the limitations
Then we cover how to maximize each web-nosis session!
Wrap up…
Web-nosis, Skype-nosis, or whatever you want to call it is happening right now! Don't miss out on it. As time goes by more and more clients will expect to be able to receive live hypnosis sessions online!
Become A Certified Hypnosis Professional or
Take Your Current Hypnosis Practice to the Next Level
with Banyan Hypnosis Certification Courses!
Upcoming Professional Hypnosis Certification Courses with
Cal Banyan in Dallas! State Licensed School & Accredited Instructor



It Is Easier & More Affordable Than Ever to Take Our Certification Courses
**We Have A NEW Payment Plan Available!**
It is now easier than ever to invest in your future by choosing to pay for your course either with one payment or by selecting the "4 Payments" option during checkout! It is very safe, secure and simple. Select the 4 payment option at check out or when you call to enroll.


Three Recent Graduating Classes
Anyone who completes this training will be ready to work as a hypnotist. Brilliant!
Tracy Wade, Owens Crossroads, Alabama
looked into several hypnosis training programs, and I can't imagine anything coming close to Cal Banyan. Get this training!
Ken Dickinson, Denton, Texas
Thank you Cal, for not holding anything back and for making this experience so special, informative and entertaining at the same time.
Daniel Schwarz, Stuttgart, Germany
It was a very busy, very informative, very advanced course. The system is amazing. The instructor is a REAL teacher! Thanks a lot!!
Alexey Ananishnov, St. Petersburg, Russia
I cannot think of a better instructor for my hypnosis training. I feel blessed and proud to be part of it as my life keeps transforming and unfolding. Thank you, Cal!
Karen Noack, Cordoba, Argentina
Amazing instructor, great learning and lots of practice sessions. This is an experience not to be missed.
Shanti Chainani, CH, Singapore
I personally would rate Cal as the No. 1 training venue for Hypnosis, best training event I have had ever, and fun, enlightening and life changing, and exceptional value for money.
Jason Carter, Ph. D., LLM, Milton Keynes, U.K.
The Banyan Hypnosis Certification Super Course is a phenomenal course. It was extremely well presented by Cal Banyan. It is one of the most significant courses I have undertaken to date. I highly recommend it.
Warwick D. Phipps, Ph.D., Midrand, South Africa
Become a VIP MEMBER OF THIS SITE – It's FREE – Instant Access to ALL the VIDEOS – and get notified when new videos are published. Click Here Now.
If you are new to the website and videos, Start Here "The Truth about the Hypnosis Profession!"
Please tell your hypno-friends about these free hypnosis and hypnotherapy training videos. Thanks!
Let's do GREAT things together!
Cal
QUESTIONS OR COMMENTS?
USE THE COMMENTS SECTION BELOW