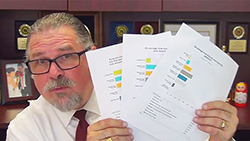 Today I Answer Some Age-Old Hypnosis Questions, Such AS "How Much?"
How Long Should My Sessions Be?
Can I Really Make A Professional Income As A Hypnosis Professional?
Hello Hypnotists!
Before we get started… Remember to become a VIP Member of this site, then you will have access to all my videos and I'll send you a note each time a new video comes out. Here is a shortcut. (Membership is free!) Be a VIP and make sure you get the special Episode #500. It is coming up next!
It is time for an "All-Cal" episode! That's right, in this episode, I have you all to myself and I want to reveal some important facts for you all. But, first, a quick program note: As of the publication of this episode, we HAVE moved to Dallas, TX. I mentioned the April NGH Approved Banyan Hypnosis Certification Super Course, and that event has already passed. But we have courses coming up! See course schedule here…
How Long Should My Sessions Be and How Much Do Hypnotists Make?
Have you ever wondered how much to charge and how long your sessions should be and how much hypnotists make? I get these questions all the time!
With this in mind, it is useful to see what other successful hypnosis professionals are charging for their session and just how long their sessions are on average, so I did a survey of our grads to find out.
This is a continuation from the last episode where I revealed the results of our survey, a survey of our successful NGH Approved Banyan Hypnosis Certification Super Course with 5-PATH® graduates. I think that some of the results will surprise you.
By the way, here is a link to the previous hypnosis training video in this series, so that you can "catch up" in case you have not seen it.
The survey contained 3 questions:
How much did you charge when you first started out?
How much do you charge now?
How long are your sessions?
FIRST, HERE ARE SOME BIG ANNOUNCEMENTS – THEN
BACK TO THE PROGRAM BELOW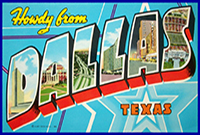 WE ARE ALL SETTLED IN TEXAS!!!
AND WE ARE FULLY OPERATIONAL!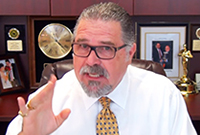 The Banyan Hypnosis Center Has Completed the Move to DALLAS, TEXAS – We have a new office in Dallas, Texas and WE ARE FULLY OPERATIONAL and able to take your orders for training materials and register for one of our upcoming hypnosis certification courses.
Learn more about Dallas here, http://www.visitdallas.com.
Special hotel discounts available for our students. Contact us for more info, 469-969-2176 / 800-965-3390.
Here's our schedule for the upcoming NGH Certification class in Dallas, Texas! See course info and schedule. Course information includes information about hotel accommodations.
Let's get together at the National Guild of Hypnotists Convention in Marlborough, Massachusetts, August 11-13, 2017! I will be speaking and teaching on the following topics:
"Quantum Leap" Hypnosis & Hypnotherapy Success With A Systematic Approach—5-PATH®! (1 hour)

"Quantum Leap" Hypnosis Success With A Systematic Approach—5-PATH®! (1 hour)

Essentials Of Mastering Age Regression—Hypnotic Age Regression Work Builds Your Practice And! (2 hour)

Age Regression Certification Course (3 Days!) – This is an amazing course recently extended to 3 days! Complete course description here, http://www.ngh.net/conv/2017/232.pdf
Remember to Become a VIP MEMBER OF THIS SITE – It's FREE – Let's stay in touch! Get instant access to all of Cal's FREE hypnosis training videos and get notified when new videos are published. Click Here Now.
BACK TO THE PROGRAM
By the way, in this video I give you links to my 8 Word Induction and the new 5-PATH® Rapid Induction. I did this last week as well – I just want to make sure you know these great inductions. I hope you like them!
How long?
Watch the video now and find out what the most popular session lengths are and why? This is gold. You don't have to figure all this out for yourself. I know some people are going to be surprised, especially psychologists and psychiatrists!
I also mention something I don't often reveal, the advantage of, in some cases doing "double sessions". Have a look and see if double sessions may sometimes be right for you!
Yes, You Can Make A Professional Income Conducting Hypnosis Sessions
So, what does all this mean? In this video, I also get into it with this information in mind, just how much can a working, hypnosis professional make per week, month and year? How many sessions do you have to conduct per week to make a truly professional income?
How To Match These Incomes If You Are Not Matching Them Now
And, just in case after you watch this video, you want to increase your income, I give you some insider tips on just how to do that. For example, you can't just raise your fees. I tell you how and when to do it so that you don't hurt yourself by over pricing yourself.
More to Come
Next, is the Mega Episode #500. Make sure you check your email for when we get that one posted. It is going to be fun!
Here Are Some BONUS Links for You
I mentioned these important links in the video:
Learn how to do the really fast induction I created, called the Eight Word Induction. Go to www.EightWordInduction.com.
Here are three more great inductions, the 5-PATH® Induction in the full form, the short form and a version for working with groups. Go to www.5PATHInduction.com
Please tell your hypno-friends about these free hypnosis and hypnotherapy training videos. Thanks!
Would you like to get more professional training? Check out my live training courses and my video courses!
Let's do GREAT things together!
Cal Banyan
What Do You Think of this Video?
Scroll Down to Leave a Comment Below