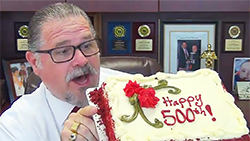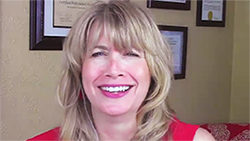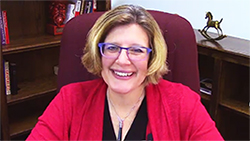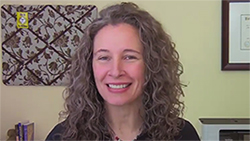 Celeste, Brenda, Erika & Cal Reveal Nuggets Learned from Producing 500 Hypnosis, Etc. Episodes
Surprises and Some Tears As We Wrap This UP
Then Cal Let's You In On What Is Coming Up Next! 500 More?
Hello Hypnotists!
After wrapping up some "All-Cal" episodes, it is time for a Mega 500th Episode with Celeste, Brenda, Erika and me! In this emotionally moving episode, we give you the inside scoop on what we have discovered as we produced all these free hypnosis training videos for you.
But first, a quick programming note: In case you don't already know it by now but we have already relocated to our new office in Dallas, Texas. Get the latest information including our course schedule right here on www.CalBanyan.com! When we recorded this video, we had not yet made the move and I talk like the move had not happened yet. We are completely moved and up and running

Click to Play Audio-Only Version
In this Video: Hypnosis Insights, Nuggets, Tears & Promises! Right after these important hypnosis training announcements!

FIRST, HERE ARE SOME BIG ANNOUNCEMENTS – THEN
BACK TO THE PROGRAM BELOW THAT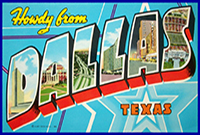 WE ARE ALL SETTLED IN TEXAS!!!
The Banyan Hypnosis Center Is Now Located In DALLAS, TEXAS – WE ARE FULLY OPERATIONAL and able to take your orders for training materials and register for our upcoming hypnosis certification courses.
Learn more about Dallas here, http://www.visitdallas.com.
Special hotel discounts available for our students. Contact us for more info, 469-969-2176 / 800-965-3390.
Let's get together at the National Guild of Hypnotists Convention in Marlborough, Massachusetts, August 11-13, 2017! I will be speaking and teaching on the following topics:
"Quantum Leap" Hypnosis Success With A Systematic Approach—5-PATH®! (1 hour)

Essentials Of Mastering Age Regression — Hypnotic Age Regression Work Builds Your Practice And! (2 hour)

Age Regression Certification Course (3 Days!) – This is an amazing course recently extended to 3 days! Complete course description here, http://www.ngh.net/conv/2017/232.pdf
Remember to Become a VIP MEMBER OF THIS SITE – It's FREE – Let's stay in touch! Get instant access to all of Cal's FREE hypnosis training videos and get notified when new videos are published. Click Here Now.
BACK TO THE PROGRAM
We are so excited to be all together for this milestone episode #500. Yes, we also have Celeste, Brenda and Erika all ready to let you in on some of the most important insights they have discovered about hypnosis and the profession by contributing to this program!
Golden Hypnosis Nuggets Revealed from Doing 500 Episodes!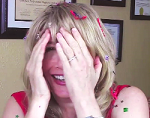 Celeste Hackett reveals how doing the podcasts held her accountable to really understanding 5-PATH® and how that made her a better hypnosis professional. She also lets you in on how it led to her getting a Texas State Licensed School.
In the process, she learned that she could actually make a very good living working in this profession. One of the things she has enjoyed the most is how hypnotists recognize her from the videos at the National Guild of Hypnotists convention! She has learned how stepping up to new challenges has been a lot of fun!
Erika Flint shares these "stand-out" nuggets in this new video. She has learned that 5-PATH® and 7th Path Self-Hypnosis® is repeatable. This is such an important quality when you want consistent results.
Erika also lets you in on how that helped her hypnosis practice to grow into a very nice full time income.
She tells why she absolutely believes that this is an amazing time to be a hypnotist in this profession!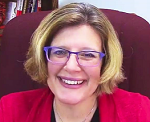 Brenda Titus share her discoveries as well! One of the most significant things that she wanted to let you in on are her insights and experiences regarding collaboration and teamwork.
She reveals how a sense of team spirit has taught her so much about the value of meaningful professional relationships in our profession of hypnosis and much more. You will find her disclosure very moving.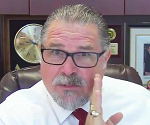 I also get to let you in on some nuggets! I have learned how to just "keep on rolling" when unexpected things come up, as they do from time to time when producing a program like this, or when working with clients for that matter.
I learned to how to build a community, the community of our viewers and the community of both 5-PATH® Certified Hypnotists and 7th Path Self-Hypnosis® Teachers. And, much, Much, MORE!
In this video, I let you in on why this is a new beginning for us! It is time to step up like these cohosts of mine have done. Become the very best hypnosis professional you can be. I talk about how to take complex ideas and put them into small "chunks" of information that you all can use in your office the very next day.
Here are the links to podcasts 100, 200, 300 and 400 I promise you in the video! They are a goldmine of hypnosis golden nuggets!
Please tell your hypno-friends about these free hypnosis and hypnotherapy training videos. Thanks!
Would you like to get more professional training? Check out my live training courses and my video courses!
Let's do GREAT things together!
Cal Banyan
What Do You Think of this Video?
Scroll Down to Leave a Comment Below