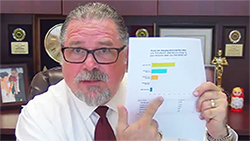 Can You REALLY Make a Living as A Hypnosis Professional Seeing Clients?
How Much Do Working Consulting Hypnotists Charge?
How Many Sessions Does It REALLY Take to Generate a Full-Time Income?
Hello Hypnotists!
Before we get started… Remember to become a VIP Member of this site, then you will have access to all my videos and I'll send you a note each time a new video comes out. Here is a shortcut. (It is free!)
It is time for an "All-Cal" episode! That's right, in this episode I have you all to myself and I want to reveal some important facts for you all. But, first, a quick program note: As of the publication of this episode, we have moved to Plano. I mentioned the Solid Gold Weekend in Las Vegas, and that event has already passed.
Back to the Show… What Do Working Hypnotists Charge? We Have ACTUAL Survey Results for You!
Have you ever wondered how much you should be charging or how much do other hypnotists who are doing this work charge? This topic comes up from time to time in our support group that we have for our grads. I decided to do a survey to find out!
The Survey Covered
How much do you charge per hypnosis session?
If you started out at a lower rate and charge more now, how much did you charge when you started?
How long are your sessions on average?
I believe that these results are representative of the profession in general, if we are talking about hypnosis professionals who are trained to the level of competence and confidence, because we have grads across the USA and around the world.
Yes, You CAN Make A Very Good Living Providing Hypnosis Sessions
As you watch this video, I want to dispel the fallacy that hypnotists can't make a living. That is wrong, Wrong, WRONG! If you work your business like a business, you CAN make a good living (professional level income) as a Consulting hypnotist.
In this video, I will focus on how much hypnotists are charging and how much you can make as a hypnotist, even when you first start off doing a minimal number of hours.
I hope you will find this information useful and maybe you will be inspired to charge more if you are substantially below average!
Common Sense Info: I am not guaranteeing that you will make the amount that was reported in this survey. It is common sense. I can't tell you how much money you will make in our profession because I don't know where you live, or what kind of training you have, or how much drive you have. All these things will contribute to how much you make as a working hypnosis professional. I can say that the well trained, confident and competent hypnosis professionals who took this survey, did report these numbers.
More to Come
Next week, I will talk about how long the sessions are on average.
Of course, if you want to add some information on this subject, please feel free to leave us a comment below!
Here Are Some BONUS Links for You
I mentioned these important links in the video:
Learn how to do the really fast induction I created, called the Eight Word Induction. Go to www.EightWordInduction.com.
Here are three more great inductions, the 5-PATH® Induction in the full form, the short form and a version for working with groups. Go to www.5PATHInduction.com
HERE ARE SOME BIG ANNOUNCEMENTS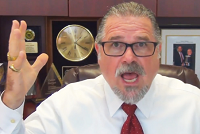 WE ARE ALL SETTLED IN TEXAS!!!
AND WE ARE FULLY OPERATIONAL!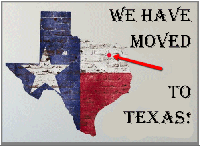 The Banyan Hypnosis Center Has Completed the Move to TEXAS – We have a new office in Dallas, Texas and WE ARE FULLY OPERATIONAL and able to take your orders for training materials and register for one of our upcoming hypnosis certification courses.
Here's our schedule for the upcoming classes in Dallas, Texas! See course info and schedule. Course information includes information about hotel accommodations.
Upcoming Professional Hypnosis Certification Courses with Cal Banyan!

Let's get together at the National Guild of Hypnotists Convention in Marlborough, Massachusetts, August 11-13, 2017! I will be speaking and teaching on the following topics:
"Quantum Leap" Hypnosis & Hypnotherapy Success With A Systematic Approach—5-PATH®! (1 hour)

"Quantum Leap" Hypnosis Success With A Systematic Approach—5-PATH®! (1 hour)

Essentials Of Mastering Age Regression—Hypnotic Age Regression Work Builds Your Practice And! (2 hour)

Age Regression Certification Course (3 Days!) – This is an amazing course recently extended to 3 days! Complete course description here, http://www.ngh.net/conv/2017/232.pdf
Remember to Become a VIP MEMBER OF THIS SITE – It's FREE – Let's stay in touch! Get instant access to all of Cal's FREE hypnosis training videos and get notified when new videos are published. Click Here Now.
Please tell your hypno-friends about these free hypnosis and hypnotherapy training videos. Thanks!
Would you like to get more professional training? Check out my live training courses and my video courses!
Let's do GREAT things together!
Cal Banyan
What Do You Think of this Video?
Scroll Down to Leave a Comment Below