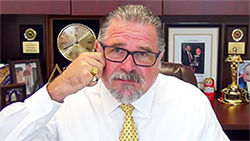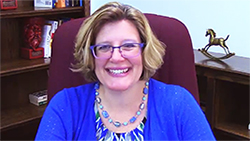 What is the Role of A Leader In Our Profession?
What Is the Best Fit For You? Writing? Speaking? Connecting? Or, Helping?
What Are The Rewards of Being Recognized as A Leader?
Hello Hypnotists!
Brenda and I are back with our last video together! This is because we have relocated to Plano, TX! More on that later.

First, I want to thank Brenda for her dedication and loyalty over the years that Maureen and I have had the pleasure of knowing and working with her. She is a smart, kind, thoughtful and courageous hypnosis professional. It is not easy to start full time in a new profession. She did that. It is not easy to be a co-host with me. She did that as well. It is not easy then to head out on your own in a practice of your own. She is doing that now as well. She is a leader and an inspiration to hypnosis professionals around the world. I hope she will keep in touch!
Leaders Look For Future Leaders!
As a leader in the profession, I am always looking for those whom I have trained who are ready to step up, and then I offer them ways to do just that. This could include writing for the 5-PATHers Journal, or assisting me in class, or being on my podcast. The list of possibilities are endless. I am not the only leader who is looking for those who are ready for a future in the leadership of our profession! Here are some things you can do to get noticed!
Continues after these announcements…
HERE ARE SOME BIG ANNOUNCEMENTS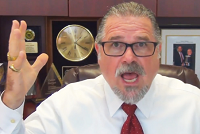 WE ARE ALL SETTLED IN TEXAS!!!
AND WE ARE FULLY OPERATIONAL!
The Banyan Hypnosis Center Has Completed the Move to TEXAS – We have a new office in Plano, TX and WE ARE FULLY OPERATIONAL and able to take your orders for training materials and register for one of our upcoming hypnosis certification courses.
Here's our schedule for the upcoming April class in Dallas/Plano, TX! See course info and schedule. (Plano is a suburb of Dallas). Course information includes information about hotel accommodations.
Upcoming Professional Hypnosis Certification Courses with Cal Banyan!

Let's get together at the National Guild of Hypnotists Convention in Marlborough, Massachusetts, August 11-13, 2017! I will be speaking and teaching on the following topics:
"Quantum Leap" Hypnosis & Hypnotherapy Success With A Systematic Approach—5-PATH®! (1 hour)

"Quantum Leap" Hypnosis Success With A Systematic Approach—5-PATH®! (1 hour)

Essentials Of Mastering Age Regression—Hypnotic Age Regression Work Builds Your Practice And! (2 hour)

Age Regression Certification Course (3 Days!) – This is an amazing course recently extended to 3 days! Complete course description here, http://www.ngh.net/conv/2017/232.pdf
Remember to Become a VIP MEMBER OF THIS SITE – It's FREE – Let's stay in touch! Get instant access to all of Cal's FREE hypnosis training videos and get notified when new videos are published. Click Here Now.
Back to our program…
Four Things You Can Do Right Now to Become A Leader In the Profession of Hypnosis
Here is a list of some things that Brenda brought to the program so that you can: write, speak, help and connect your way to the top. Or at least, ways that you can both give back to our beloved profession and stand out as a leader at the same time.
Writing – In this video, Brenda and I talk about some ways that you can perhaps step up help out and get noticed starting now, even if you are relatively new in the profession. It can be easier than you might think.
Speaking – Next, we reveal ways you can talk your way into a leadership position while both promoting your business and helping others as well.
Helping – There are lots of ways that you can just help out. For example, go to the NGH convention and be a "helper". This and other ways can lead to more opportunities.
Connecting – Connecting is about reaching out and doing things with other hypnosis professionals. This includes both connecting in person and online. We will show you some secrets.
The main role of a leader is to constantly be a giver. This will come back to you in the form of respect, recognition and opportunities.
Programming Notes & Corrections: The 500th is still coming up, I said in "January" but instead, we are on track for getting that episode out in April.
The announcement about the upcoming course in Tustin is no longer valid because we have now moved to Plano, Texas. Yes, our April class is coming up. Click here for our entire training schedule.

Please tell your hypno-friends about these free hypnosis and hypnotherapy training videos. Thanks!
Would you like to get more professional training? Check out my live training courses and my video courses!
Let's do GREAT things together!
Cal Banyan
What Do You Think of this Video?
Scroll Down to Leave a Comment Below