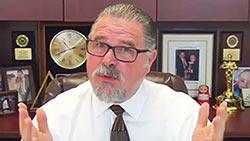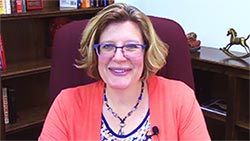 Do One-Session Hypnosis Smoking Cessation Sessions Work?
Get Some Insider Secrets for More Stop Smoking Success
How 5-PATHers Do It inTwo Different Ways for Greater Results
Hello Hypnotists!
Brenda is back and she wants to get some insider secrets on how to conduct great hypnosis cessation sessions. So here we go!
Potential clients already believe that hypnosis is effective for smoking cessation and weight loss. This has probably happened because we as a profession have been very successful with these two issues, as well as the fact that there has been a lot of interest over the last couple of decades in these two issues then.
So, with that in mind, let's look at some of the things we can do to be great at helping our clients to stop smoking. 5-PATHers actually have two different approaches to helping clients stop smoking. The first approach is using 5-PATH® just like they use it for everything else. Then there is also the two- session approach which is an abbreviated approach.
In this video, you will discover how you can use 5-PATH® to help smokers successfully. How to use the right approach with each smoker, either the full 5-PATH® approach or the abbreviated 2-session system.
I also let you in on some professional secrets – reasons as to why you should never do one-session programs for stop smoking or anything else. I know I am going to get some "hate emails" about this!
This video is chocked full of insider tips on how to be more successful in your stop smoking hypnosis sessions.
HERE ARE SOME BIG ANNOUNCEMENTS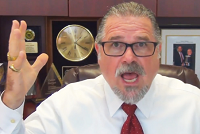 WE ARE ALL SETTLED IN TEXAS
WE ARE FULLY OPERATIONAL!
The Banyan Hypnosis Center Has Completed the Move to TEXAS – We have a new office in Plano, TX and WE ARE FULLY OPERATIONAL and able to take your orders for training materials and register for one of our upcoming hypnosis certification courses. Here's our schedule for the upcoming April class in Dallas/Plano, TX! See course info and schedule. (Plano is a suburb of Dallas). Course information includes information about hotel accommodations.
Upcoming Professional Hypnosis Certification Courses with Cal Banyan!

Let's get together at the National Guild of Hypnotists Convention in Marlborough, Massachusetts, August 11-13, 2017! I will be speaking and teaching on the following topics:
"Quantum Leap" Hypnosis & Hypnotherapy Success With A Systematic Approach—5-PATH®! (1 hour)

"Quantum Leap" Hypnosis Success With A Systematic Approach—5-PATH®! (1 hour)

Essentials Of Mastering Age Regression—Hypnotic Age Regression Work Builds Your Practice And! (2 hour)

Age Regression Certification Course (3 Days!)
Remember to Become a VIP MEMBER OF THIS SITE – It's FREE – Let's stay in touch! Get instant access to all of Cal's FREE hypnosis training videos and get notified when new videos are published. Click Here Now.
If you are new to the website and videos Start Here "The Truth about the Hypnosis Profession!!"
We are scheduled for this year, see our latest up-to-date course schedule here, Hypnosis Training.
Corrections:
Because this episode was a bit delayed I mentioned some things that have already happened. I mentioned the "Upcoming class in January 2017" but that class has already occurred at the time we post this video. Get our course schedule here.

I also mentioned the NGH Solid Gold Weekend where I was a featured speaker. Well, that has already passed as well. Please forgive the confusion due to our move to Texas!
Please tell your hypno-friends about these free hypnosis and hypnotherapy training videos. Thanks!


Would you like to get more professional training? Check out my live training courses and my video courses!
Let's do GREAT things together!
Cal Banyan
What Do You Think of this Video?
Scroll Down to Leave a Comment Below