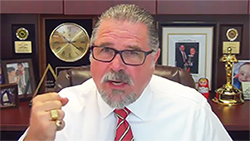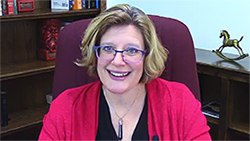 Have You Ever Thought About Doing Group Hypnosis Session?
There Are Some Very Good Reasons to Consider Doing Groups
There Is Also A "Downside" to Doing Groups that You Need to Consider
Hello Hypnotists!
Brenda is back and she wants to talk about doing group hypnosis sessions! Is it a good idea? Are there special circumstances to consider?
I don't do groups in the way that most hypnotists do group hypnosis sessions. I do groups for educational purposes such as in our Banyan Hypnosis Certification Programs or when I speak to groups. In fact, I just got back from speaking at the National Guild of Hypnosis Solid Gold Weekend where I taught a room full of hypnosis professionals how to use my Time Tunneling Technique®. While I was at it, I did some group hypnosis where I demonstrated the Time Tunneling Technique® on almost 100 hypnotists as a group!
Below we are going to give you an induction specifically designed for hypnotizing groups, cover situations in which group hypnosis is useful and then compare the benefits versus the downside.
First some BIG ANNOUNCEMENTS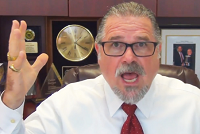 WE ARE MOVING TO TEXAS
WE ARE FULLY OPERATIONAL!
The Banyan Hypnosis Center Is Moving to TEXAS – We have a new office in Plano, TX
and WE ARE FULLY OPERATIONAL and able to take your orders for training materials and register for one of our upcoming hypnosis certification courses. Here's our schedule for the upcoming April class in Dallas/Plano, TX! See course info and schedule. (Plano is a suburb of Dallas). Course information includes information about hotel accommodations.
Let's get together at the National Guild of Hypnotists Convention in Marlborough, Massachusetts, August 11-13, 2017! I will be speaking and teaching on the following topics:
"Quantum Leap" Hypnosis & Hypnotherapy Success With A Systematic Approach—5-PATH®! (1 hour)
"Quantum Leap" Hypnosis Success With A Systematic Approach—5-PATH®! (1 hour)

Essentials Of Mastering Age Regression—Hypnotic Age Regression Work Builds Your Practice And! (2 hour)

Age Regression Certification Course (3 Days!)
Remember to Become a VIP MEMBER OF THIS SITE – It's FREE – Let's stay in touch! Get instant access to all of Cal's FREE hypnosis training videos and get notified when new videos are published. Click Here Now.
If you are new to the website and videos Start Here "The Truth about the Hypnosis Profession!!"
We are scheduled for this year, see our latest up-to-date course schedule here, Hypnosis Training.
AND NOW BACK TO OUR VIDEO – Conducting GROUP Hypnosis Sessions!
Here are links to 3 videos I did with Meredith on my Time Tunneling Technique®: In this video, we talk about the Time Tunneling Technique®, if you want to know more, here are some program videos we posted a while back.
We want to recommend the new 5-PATH® Group Induction
We also let you in on one of the best inductions for both group and individual sessions. About a year ago, I released the 5-PATH® Rapid Induction to the world. Anyone can use it, write about it, even record in on their audio or video programs under the Creative Commons License. Here is a link to the website I set up for that induction, www.5PATHInduction.com. It is short and easy. You can just read it to an individual or to a group in their respective forms. Enjoy!
Here is also a link to a recent video which I did on how to do the 5-PATH® Induction.
"The Good, the Bad and the Ugly" of Conducting
Group Hypnosis Sessions
Common situations where you will be hypnotizing groups: There are lots of circumstances in which you may want to conduct group hypnosis sessions. Here is a short list.
Teaching self-hypnosis or other hypnosis classes

Working with sports teams for high performance

Working in corporate settings

The traveling hypnotists who goes from hotel to hotel doing stop smoking and weight loss
Benefits of working with groups: The "upside" — Here are few of the things to consider when deciding if you want to do hypnosis sessions.
You multiply the exposure of your name

Easy way to provide ongoing support

Can help people to get started seeing you with minimum investment
The "downside" of working with groups: To balance it out, here are some of the negatives of conducting group hypnosis sessions.
Low investment on the part of the participants – maybe even free

Typically, lower quality result – different levels of hypnosis or no hypnosis at all

Someone could even go to sleep and snore, disrupting the rest of the group

You cannot guarantee confidentiality
PROGRAM NOTE: I mentioned the "Upcoming class in January 2017" but that class has already occurred at the time we post this video. Get our course schedule here.


Would you like to get more professional training? Check out my live training courses and my video courses!
Let's do GREAT things together!
Cal Banyan
What Do You Think of this Video?
Scroll Down to Leave a Comment Below