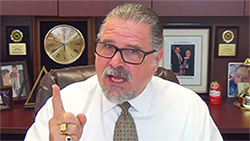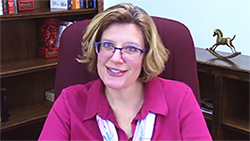 With More and More Women Coming Into the Profession of Hypnosis & Hypnotherapy, Where Do Men Stand?
With Women Making Up the Greatest Number of Hypnosis Clients, What Does That Mean for Men?
Get An Excellent Marketing Technique for Attracting Male Clients!
Hello Hypnotists!
Brenda is back with a very interesting topic for the show today… Men!
We are back with Brenda Titus a "true believer" in hypnosis, 5-PATH® and 7th Path Self-Hypnosis! She brought this latest topic to this program. We are going to talk about men in our profession of hypnosis and hypnotherapy! So many times we have talked about women in our profession, now it is time to put this one video together for men!
First some BIG ANNOUNCEMENTS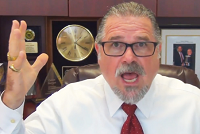 AND WE WILL SEE YOU IN LAS VEGAS!
AND – WE ARE MOVING TO TEXAS
AND NOW BACK TO OUR VIDEO – Men In Our Profession!
PROGRAM NOTE: I mentioned the "Upcoming class in January 2017" but that class has already occurred at the time we post this video. Next upcoming NGH Approved Banyan Hypnosis / Hypnotherapy Certification Super Course with 5-PATH® and 7th Path Self-Hypnosis® class will be announced. Get our course schedule here.
Men Work In A Profession with More and More Women
Well, like all the other helping professions, in the profession of hypnotism, women are becoming the majority, be that medicine, psychology or hypnosis and hypnotherapy. That is why we have covered the topic of women in the field more a few times in a few different ways.
So, right now, both men and women hold important positions in the profession and this is also true for the National Guild of Hypnotists. Brenda mentions that by watching the many students go through our training programs at the Banyan Hypnosis Center for Training & Services, Inc. that it seems that the number of men to women student ratio seems about equal. You can get a sense of that by going to www.HypnosisCenter.com/graduates.htm and see the graduation photos of each class that we have had to date. In my experience, I would say that we are seeing a small percentage more of women in our classes.
The profession of hypnosis and hypnotherapy provides a great opportunity for men. He just needs to be prepared to work in a profession that has an increasing number of women and this includes more women in leadership positions. Only the future will tell us how and, if this is challenging for men to work in this more and more female populated profession.
Male Hypnotists and Their Male and Female Clients
Men need to be ready to work with a clientele who may predominantly be female, unless they work with only men's issues specifically. Women are just more likely to seek services than are men. We also cover some important factors when appealing to men to become hypnosis clients. A great example of how to do this would be to put a list of male celebs who have used hypnosis on your website. I go through an impressive list in the video!
Please tell your hypno-friends about these free hypnosis and hypnotherapy training videos. Thanks!
Let's do GREAT things together!
Cal Banyan
What Do You Think of this Video?
Scroll Down to Leave a Comment Below