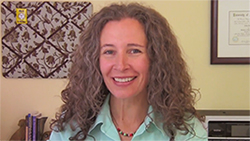 Get Started Marketing Your Hypnosis Business with These 7 Steps!
Including A Free Hypnosis Practice Marketing Technique You Can Use Today
More Free Marketing Ideas, Tweaks and Tips that Work
Hello Hypnotists!
Erika and I are excited to present to you Part 2 of our series on the 7 Steps to Marketing Your Hypnosis Practice Even if you "Don't Have a Clue". In this episode, we complete the list of client-getting techniques.
First some BIG ANNOUNCEMENTS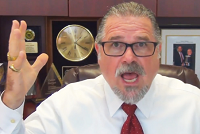 WE ARE MOVING TO TEXAS
AND WE WILL SEE YOU IN LAS VEGAS!
The Banyan Hypnosis Center Is Moving to TEXAS – We have a new office in Plano, TX
and it will be fully operational in February, 2017. Here's our schedule for the upcoming class in Dallas/Plano, TX! See course info and schedule.

Let's get together in Las Vegas for the NGH Solid Gold Weekend 2017! I have a ***Special Presentation*** Discover how to "break through" limits with my Time Tunneling Technique(TM)! It is an instant induction, advanced age regression technique and an amazing self-hypnosis process. All attendees will have the opportunity to experience it! Many other topnotch speakers presenting as well. More info.

Remember to Become a VIP MEMBER OF THIS SITE – It's FREE – Let's stay in touch! Get instant access to all of Cal's FREE hypnosis training videos and get notified when new videos are published. Click Here Now.
AND NOW BACK TO OUR VIDEO – 7 Steps to Marketing Your Hypnosis Practice Even If You "Don't Have A Clue" Here are the next steps 5 to 7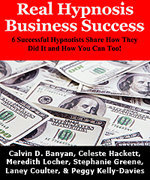 Okay, we are right back into it where we left off! AND, I add one important thing I want to recommend to all serious hypnotists that they get and read my favorite hypnosis BUSINESS book, Real Hypnosis Business Success. It was written by hypnotists for hypnotists, all of which have successful hypnosis businesses.
First, let's review the last video – Part 1
Step 1: Have an awareness strategy.
Step 2: Get really good at one or two marketing approaches.
Step 3: You must have short, medium and long-term goals and strategies to promote your hypnosis practice.
And now, we get on to the new material in this video Steps 4, 5, 6, and 7!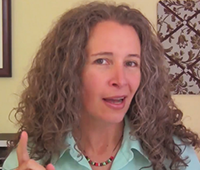 Step 4: Continually tweak and refine your promotional efforts. When you get started in your promotional efforts, it will be a learning process. You will want to tweak what you have done so far. Then after some time, when things are working, you can tweak it again to make it work even better.
Step 5: Give FREE talks to your community about hypnosis! This could be at a community center, some kind of club, any place where you can get in front of a receptive audience. Talking is free and when you do a good job, you may even get invited to talk and get paid after a while. Be excited about what you do and talk to people about it.
Step 6: "Content is King!" Put out good content, it could be in writing, or even an audio or video recording that you can share on social media or on your website. When you do this, be yourself, and let people get to know you. Being authentic and providing good content is a winning combination. Get inspired by reading hypnosis books and other really great books about leadership, business and so on.
Step 7: Get started now! Don't let things hold you back! Study hypnosis, and when you know what you are doing well enough to help people, then start helping people! That can start happening as soon as you start letting people know what you do. While you are doing that, then go ahead and get those business cards printed and get that website built. Get started and then adjust, "Ready, Fire, Aim!"
By the way, Erika has a FREE Marketing Group on www.OurHypnoSpace.com. The discussion is ongoing and there are lots of knowledge posted there from past discussions that are very relevant today as well. She is able to go deeper into any marketing approach covered in this video series.
Please tell your hypno-friends about these free hypnosis and hypnotherapy training videos. Thanks!
Let's do GREAT things together!
Cal Banyan
What Do You Think of this Video?
Scroll Down to Leave a Comment Below