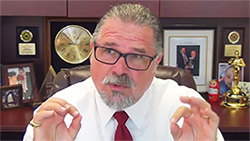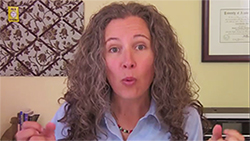 Get Started Marketing Your Hypnosis Business with These 7 Steps!
Including A Free Hypnosis Practice Marketing Technique You Can Use Today
Both Internet Marketing AND Print Media Insights for Building Your Hypnosis Business
Hello Hypnotists!
Erika and I are excited to present to you Part 1 of our series on the 7 Steps to Marketing Your Hypnosis Practice Even if you "Don't Have a Clue". In this episode, we go over the first 3 steps and give you some resources where you can learn more for free.
We will get into these hypnosis business marketing details below after the announcements.
Oops! Time Warp Issue! In this video, I mention an "upcoming Week of Power Course coming up in November." Well, now it is January, and that class has come and gone. Sorry about that. Because of some strange things that happened in scheduling, this episode came out after that class. Get my latest course schedule by clicking on the link.
Now let's cover some big announcements and then we will get back to our video with more notes below.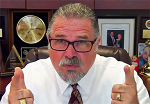 LAST CHANCE TO TRAIN WITH CAL IN CALIFORNIA!
WE ARE MOVING TO TEXAS AND WE WILL SEE YOU IN LAS VEGAS!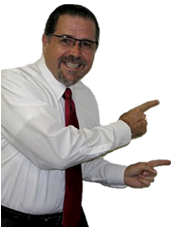 ONE LAST QUICK NOTE BEFORE WE GET BACK TO THE VIDEO
If you are reading and watching this video anywhere besides www.CalBanyan.com, go there now, so you can get hundreds of free hypnosis training videos, and more! (Some other sites have been known to use our content, that is why I'm mentioning it.)
AND NOW BACK TO OUR VIDEO – 7 Steps to Marketing Your Hypnosis Practice Even If You "Don't Have A Clue" Here are the first 3 steps of 7…
By the way, Erika has a FREE Marketing Group on www.OurHypnoSpace.com. The discussion is ongoing and there are lots of knowledge posted there from past discussions that are very relevant today as well. She is able to go deeper into any marketing approach covered in this video series.
On this video: How to bring people into your business on a regular basis so you can have a money-making people-helping hypnosis practice.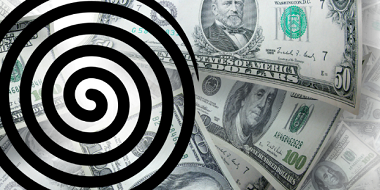 Step 1: Have an awareness strategy.Potential clients need to be aware of your hypnosis practice. This is not a passive process, you must make it happen.
You need to be comfortable about talking to other people about what you do. Just ask them what they do and they will ask you what you do. That is right, start talking about what you do to everyone.
Cal covers this in detail in this podcast, Hypnosis Training Video #456: Cal Gives Away His Favorite Free & Amazing TOP Marketing Secret
Cal suggests that you have an elevator speech. He likes to tell people, "I help people when everything else has failed." Then they ask you if you can help them or a friend or family member. It does not get any more cost effective than that. You just need to get out of your home or office.
Here are some items that help to get the conversation started as well. When folks see you wearing shirts like these, they will start the conversation with, "Are you a hypnotist?" That is when you say, "Why, yes I am, I help people to succeed when everyone else has failed." Can't get much easier than that!



Conversation Starters – Click To See All Items
Step 2: Get really good at one or two marketing approaches. Pick one or two awareness strategies and get really good at them. Erika recommends Google AdWords because you can put yourself in front of potential clients in the moment of need. And, you can do this fast! Other ways to advertise: in a local magazine or local newspaper. Another big place to advertise is Facebook.com.
Step 3: You must have short, medium and long-term goals and strategies to promote your hypnosis practice. Short-term, talking about what you do, and Google AdWords. Medium strategy is testimonials, such as on Yelp. Long-term strategy could include tweaking your search engine optimization.
These should get you started. Remember to join the conversation on www.OurHypnospace.com!
Please tell your hypno-friends about these free hypnosis and hypnotherapy training videos. Thanks!
Let's do GREAT things together!
Cal Banyan
What Do You Think of this Video?
Scroll Down to Leave a Comment Below