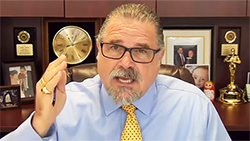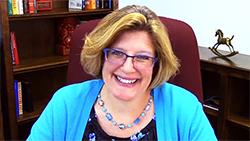 Never Let a Bad Day, Even A Monday Slow You Down!
Every Hypnotist Should Be Able to Turn a Bad Day into A Great Day!
Recognize Negative Input and Shift Your Mood and Productivity Level Fast!
Hello Hypnotists!
CAN WE ACTUALLY MAKE MONDAYS GREAT AGAIN? OF COURSE! WE CAN MAKE VIRTUALLY ANY DAY A GREAT AND PRODUCTIVE DAY! In this new video, we reveal how to catch yourself when you start to slide into the "Monday Blahs" no matter what day of the week it is. This way you can feel better and do great work. This way you can always provide your clients with great hypnosis sessions.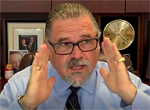 A QUICK NOTE BEFORE WE GET STARTED, if you are reading and watching this video anywhere besides www.CalBanyan.com, go there now so you can get hundreds of free hypnosis training videos, and more! (I'm just letting you know because this content appears on other sites as well.)
Okay – Back to our topic – Why put up with a lousy day when you as a hypnotist should know how to break loose from the "blahs" and move into productivity. Brenda and I let you in on how to move from feeling blah to getting going in an optimum way!
Make sure you have proper training so you are up to the work you want to do. Not knowing what to do can get anyone down!
Utilize really effective self-hypnosis and create truly powerful affirmations that work!
Detect and avoid things and people that put you into a "funk" and recognize the cycles that can get you down.
Take control of your productivity and mood through Cal's rule of "Gold In Gold Out".
Insight into effective "self-care" to help you avoid feeling down and becoming unproductive.
We owe it to ourselves and our clients to be able to manage our mood and become productive and effective. This is something that all professionals need to be able to do effectively and quickly. Watch this video and we will give you the "Inside Scoop"!
HUGE – IMPORTANT ANNOUNCEMENTS from CAL…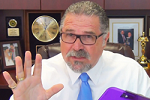 #1 – Cal's "Week of Power" Advanced Hypnosis / Hypnotherapy Cert. Course this November 6 – 12.
See course info and schedule.
#2 – Early Registration Discount for January 2017, NGH Approved Banyan Hypnosis / Hypnotherapy Certification Course.
See course info and schedule.
Call for more info about our training courses and hotel reservations, 469-969-2176 or 800-965-3390.
SUPER IMPORTANT! Become a VIP Member – It's FREE – And get instant access to all of Cal's FREE hypnosis training videos and get notified when new videos are published.
Click Here Now. It is EASY!
Please tell your hypno-friends about these free hypnosis and hypnotherapy training videos. Thanks!
Let's do GREAT things together!
Cal Banyan
What Do You Think of this Video?
Scroll Down to Leave a Comment Below