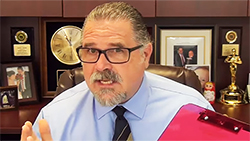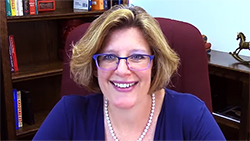 Are There Issues That You Will Not Work With?
If So, What Will You Do If They Come Up Unexpectedly In Session?
Breaking Through Comfort Zones! Yours and Your Clients!
Hello Hypnotists!
ARE YOU LIMITING YOURSELF? YOUR PRACTICE? THE PROGRESS OF YOUR CLIENTS?! Do you have limits? Are there issues you won't work with? Is that because of your beliefs? Your faith? Your comfort zone? Or the limitations of your hypnosis training? In this video, we will reveal professional ways to do the "right thing" in most situations like these.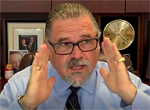 A QUICK NOTE BEFORE WE GET STARTED, if you are reading and watching this video anywhere besides www.CalBanyan.com, go there now so you can get hundreds of free hypnosis training videos, and more! (Some other sites have been known to use our content, that is why I'm mentioning it here.)
Okay – Back to our topic – Be brave, be strong, get out of your comfort zone and grow. Brenda and I discuss and let you in on ways to handle things that come up during sessions that you are not comfortable in handling. There are some boundaries that hypnotists should recognize. For example, you need to honor your faith or religion, and that is that. But, if you are limiting the work you are doing because you are simply not comfortable with certain topics such as sexual issues, anger issues, and so on, you need to either work on yourself (see a good hypnotist, or learn self-hypnosis) or get more training if your discomfort is coming from a sense of lack of training.
Success often depends on stepping out of your comfort zone. The is true for both the hypnotist and your clients! Each session is an opportunity for both the hypnotist and the client to grow. Watch this video and we will give you the "Inside Scoop"!
HUGE – IMPORTANT ANNOUNCEMENTS from CAL…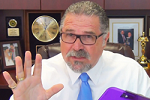 #1 – Cal's "Week of Power" Advanced Hypnosis / Hypnotherapy Cert. Course this November 6 – 12.
See course info and schedule.
#2 – Early Registration Discount for January 2017, NGH Approved Banyan Hypnosis / Hypnotherapy Certification Course.
See course info and schedule.
Call for more info, 469-969-2176 or 800-965-3390.
Become a VIP Member – It's FREE – And get instant access to all of Cal's FREE hypnosis training videos and get notified when new videos are published. Click Here Now
Please tell your hypno-friends about these free hypnosis and hypnotherapy training videos. Thanks!
Let's do GREAT things together!
Cal Banyan
What Do You Think of this Video?
Scroll Down to Leave a Comment Below