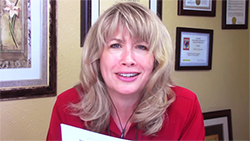 Advanced Hypnosis Techniques Can Help Overcome Complaints Associated with PTSD
Hypnosis Done Right, Helps Our Veterans Live Normal Productive Lives!
Helping Veterans Live Better Can Save Lives – Military Lives Matter!
Hello Hypnotists!
I am back announcing this second video in a 4-part series celebrating our 10th Anniversary of producing these free videos for you.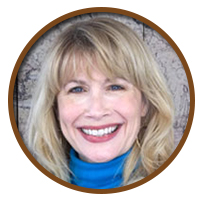 Like I Promised – Celeste is Back! Yes, she is back with some very special hypnosis training videos for you. I hope you have been watching. If not, watch Video 1 – How Celeste Makes $100k+ Per Year Part 1, Video 2 – How Celeste Makes $100k Per Year Part 2 and Part 3 -Women Making it In the Profession.
This Week's Topic – Hypnosis for Vets! In this video Celeste chimes in while I get into a very important and timely topic. How to help our heroes to live a better and fuller lives, even if they have been diagnosed with having Post Traumatic Stress Disorder (PTSD).
FIRST – BIG IMPORTANT ANNOUNCEMENTS!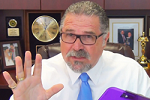 Tuition increase of $500 starts NEXT year (2017).
Enroll for one of this year's courses to save $500!
No online training NEXT YEAR – 2017! Enroll now!
Enroll now if you are interested in this option!
Back to our program… with Celeste!
Hypnotists Can Help Our Veterans! Let's Support Our Military!

I am going to steer clear of focusing on the term "PTSD" (Post Traumatic Stress Disorder) because it is a psychological diagnosis and we are not mental health professionals licensed to work with mental disorders. HOWEVER, we routinely work with the kinds of challenges that these American heroes experience.
Here are a few common problems that hypnosis professionals can help with that are a real issue to veterans:
Persistent negative beliefs about oneself or the world.
Thinking the world is a dangerous place.
Thinking I am a bad person.
Thinking I can't trust anyone.
Constantly thinking about the traumatic event.
Persistent feelings of fear, anger and guilt.
Trouble getting to sleep or staying asleep.
Over reacting, getting too angry, too fearful.
Feeling guilty when they did nothing wrong.
Fearfulness in crowds, on a plane, or the sound of loud noises.

The truth is that 5-PATH® Certified hypnosis professional successfully work with these issues all the time.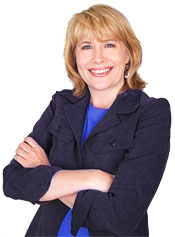 Celeste Recommends: Business Start Up Pack, Banyan Online Supervision Meeting CDs, the book Real Hypnosis Business Success and going to the NGH Convention! AND of course 5-PATH®!
Get our free bonuses!

#1 Start Here! If you are new to this video series or looking at getting hypnosis training start by watching this series, The Truth about Becoming a Hypnosis Professional and Hypnosis Training!.

#2 More free videos! You can get the entire Hypnosis, Etc. library of fun and informative hypnosis training videos for FREE right now by becoming a VIP Member.

#3 Get the New 5-PATH® Induction – You will be amazed.
Hypnotists do NOT work on "PTSD", but we can be very successful with all these individual issues. Let it be known! When someone complains (anyone, but especially vets) about anything listed above, let them know that you are trained to help him or her with just these kinds of issues! I'll show you how you can do just that.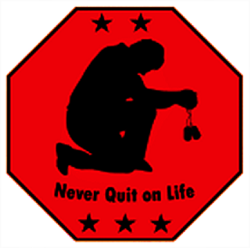 By the way, I want to promote something that is a really great cause. Too many veterans are succumbing to suicide. Here is an organization that is working on putting an end to this. Go to www.OpZerovets.org.
Another great advantage of seeing a hypnosis professional is that it is "off the record" and does not go into any report, veteran's record or anything connected to the military or government.
Let's work together to help these heroes, both men and women of every branch of the US Military.
If you are watching this video anywhere other than www.CalBanyan.com you want to go there now because we have many more free videos for you there.

Click to Get instant access to all these videos now! They are FREE!

Ready to become one of the best of the best in the profession, check out my course schedule (and save when you enroll for a 2016 course)!

It does not matter if you have 0 hours of training, or 1000 hours of training and you have seen a 1000 clients, you can get to the next level, and become a true Hypno-1%er the best of the best.

ONE LAST THING! Join Celeste, Brenda, Erika and me at the NGH Convention this year in August. We are all offering talks and I am offering a 3-day post-convention certification course! A list of my talks and workshops is at the end of this newsletter.
Let's do GREAT things together!
Cal Banyan
How to Get Professional Hypnosis Certification with Cal Banyan
Scroll Down to Leave a Comment Below

Learn from Cal Banyan at the NGH Convention in 2016!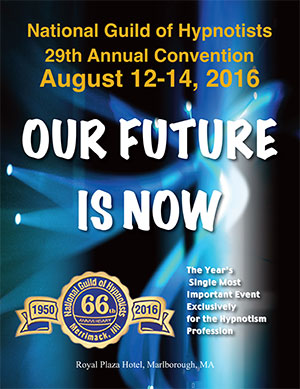 Get the Details Here!
Attend one of Cal's events! It is highly recommended that you contact the NGH as soon as you can. His talks and courses often fill up even before the convention.
3 Day Post Convention Age Regression Certification Course – Download the PDF
The Universal Patter Script!?!—Is it Possible That One Script Could Do It All?"
50 min.
5-PATH® – Quantum Leap" Hypnosis & Hypnotherapy Success with A Systematic Approach—Absolutely Transforms Your Skills & Confidence 50 min.
Essentials of Mastering Age Regression—Hypnotic Age Regression Work Builds Your Practice and The Profession!
Scroll Down to Leave a Comment Below