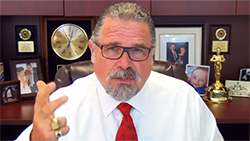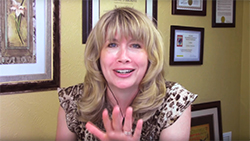 How Some Women Are Rising Quickly Rising Up In Our Profession
How Women Have An Advantage Over Men!
Also, Some Things Women Do That Holds Them Back – And How to Overcome Them!
Hello Hypnotists!
I am back announcing this second video in a 4-part series celebrating our 10th Anniversary of producing these free videos for you. As you may know, I have invited a very special guest to be my co-host… Once again! If not, watch Part 1 of this series and Part 2 of this series! (Learn how Celeste makes over a $100 Grand a year from her home office.)
Next she gets into how women can rise quickly in the profession of hypnotism and hypnotherapy. By the way guys, you should watch this as well!
Like I Promised – Celeste is Back!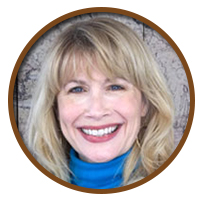 Celeste Hackett was my first co-host for this program and she is back to give you the "inside scoop" on two very important topics. First, they said it could not be done, but Celeste has a home hypnosis office practice that is making her over $100,000.00 a year and she is going to tell you how she did it! This is the first of a multi-part series. In this second video, she tells you more about how she did it!
This week she reveals to everyone (especially all the ladies) how women can make it to the top of the profession.
FIRST – BIG IMPORTANT ANNOUNCEMENTS!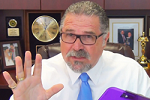 Tuition increase of $500 starts NEXT year (2017).
Enroll for one of this year's courses to save $500!
No online training NEXT YEAR – 2017!Enroll now!
Enroll now if you are interested in this option!
Back to our program… with Celeste!
In this video, Celeste give you the "inside scoop" on how some women have the wrong impression and think that there is a "good ol' boys" network out there and Celeste says that this is completely untrue. That, especially in the National Guild of Hypnotists, the leaders are always looking to bring both younger people and women into the limelight, and help them to get into leadership roles, according to their ability.
The truth is that women are taking over ALL the helping professions, this includes counseling, social work, psychology and it is certainly true about our profession of hypnotism. Celeste reminds us that 70% of the members of the NGH are women!
Celeste says women have these advantages:
Unlikely to be seen as the stereotypical "evil" hypnotist.
People are more open to working with women than men on personal issues.
Women tend to be more intuitive when working with clients, etc.
Women thought of as being more maternal and helping.
You can work from home while taking care of children or parents.
Also…
Women are better networkers.
Women are better at multitasking.
Women need to work at:
Women can do better if they "speak up".
Women can do better if they "hold your ground".
Women need to be "paternal" when needed.
Women need to "step up" and lead when you can.
Everyone benefits from mentoring!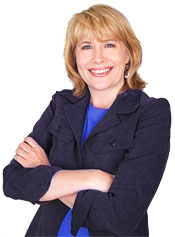 Celeste Recommends: Business Start Up Pack, Banyan Online Supervision Meeting CDs, the book Real Hypnosis Business Success and going to the NGH Convention! AND of course 5-PATH®!
Get our free bonuses!

#1 Start Here! If you are new to this video series or looking at getting hypnosis training start by watching this series, The Truth about Becoming a Hypnosis Professional and Hypnosis Training!.

#2 More free videos! You can get the entire Hypnosis, Etc. library of fun and informative hypnosis training videos for FREE right now by becoming a VIP Member.

#3 Get the New 5-PATH® Induction – You will be amazed.
If you are watching this video anywhere other than www.CalBanyan.com you want to go there now because we have many more free videos for you there.

Click to Get instant access to all these videos now! They are FREE!
I hope you love our videos. These are just nuggets!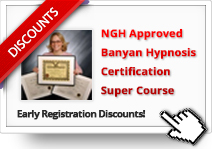 When you are ready to become one of the best of the best in the profession, check out my course schedule (and save when you enroll for a 2016 course)!
It does not matter if you have 0 hours of training, or 1000 hours of training and you have seen a 1000 clients, I can help you to get to the next level, and become a true Hypno-1%er the best of the best.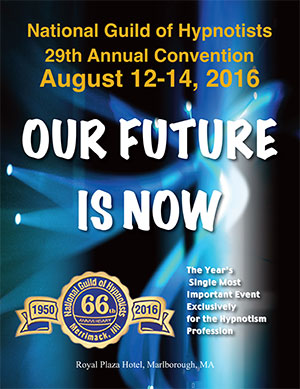 ONE LAST THING! Join Celeste, Brenda, Erika at the NGH Convention this year in August. We are all offering talks and I am offering a 3-day post-convention certification course! List of my talks and workshops is at the end of this newsletter.
Let's do GREAT things together!
See you in class,
Cal Banyan
How to Get Professional Hypnosis Certification with Cal Banyan
Scroll Down to Leave a Comment Below

Learn from Cal Banyan at the NGH Convention in 2016!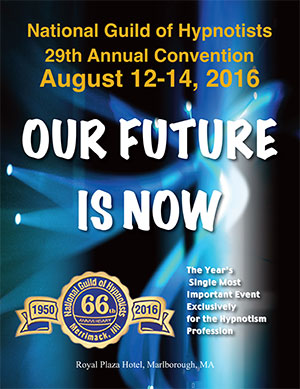 Get the Details Here!
Attend one of Cal's events! It is highly recommended that you contact the NGH as soon as you can. His talks and courses often fill up even before the convention.
3 Day Post Convention Age Regression Certification Course – Download the PDF
The Universal Patter Script!?!—Is it Possible That One Script Could Do It All?"
50 min.
5-PATH® – Quantum Leap" Hypnosis & Hypnotherapy Success with A Systematic Approach—Absolutely Transforms Your Skills & Confidence 50 min.
Essentials of Mastering Age Regression—Hypnotic Age Regression Work Builds Your Practice and The Profession!
Scroll Down to Leave a Comment Below