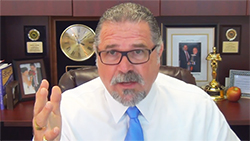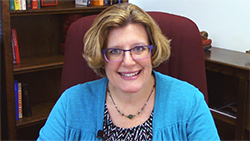 How to Help Your Client Recognize That Hypnosis Is Working
A Special Approach to Overcoming, "Hope-a-Phobia!"
A Sneaky Little Thing Called "Secondary Gain"
Hello Hypnotists!
Brenda and I are back and in this new hypnosis training video, we tackle the challenge of dealing with clients who are doing well but have trouble recognizing it. That is right, some clients can go into a deep state of hypnosis and not recognize that they are hypnotized. AND some clients can even have very positive results from the sessions and not see the successes that they are achieving! We will show you how to change all that!
Quick Note – Remember, if you are reading this anywhere except www.CalBanyan.com, go there now and get this video along with many more.
Brenda calls this topic, "Is this really working?" This question comes from a fellow hypnotist who sent it in.
If you have seen many clients, this has happened to you.
In this new video, we give you the solutions to these two common challenges:
Your client does not recognize that she is actually being hypnotized.
Your client does not recognize that she is making the changes she wants as a result of the hypnosis.
Get our free bonuses!

#1 Start Here! If you are new to this video series or looking at getting hypnosis training start by watching this series, The Truth about Becoming a Hypnosis Professional and Hypnosis Training!.

#2 More free videos! You can get the entire Hypnosis, Etc. library of fun and informative hypnosis training videos for FREE right now by becoming a VIP Member.

#3 Get the New 5-PATH® Induction – You will be amazed.
Watch this video and we will give you the inside scoop on how to make sure each and every client is hypnotized, recognizes that they are hypnotized and is able to recognize the benefits they are receiving from making changes using hypnosis.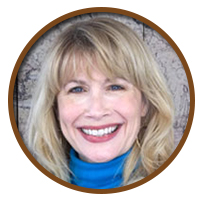 One More Cool Thing! I can't believe that it has been almost 10 years that I have been producing this free hypnosis training program for you. To celebrate, I am asking the very smart, experienced and fun Celeste Hackett my very first co-host for this program to come back and produce a few very special videos. We will start publishing them in just about 2 or 3 weeks. If you have questions or topics you would like us to address in that series, please send them to me at CalBanyan@HypnosisCenter.com.
Like I say, "There is an army of hypnotists out there. 5-PATHers are the Special Forces!" I hope you love our videos. These are just nuggets! When you are ready to become one of the best of the best in the profession, check out my course schedule.
It does not matter if you have 0 hours of training, or 1000 hours of training and you have seen a 1000 clients, I can help you to get to the next level, and become a true Hypno-1%er the best of the best.
Please tell your hypno-friends we have hundreds of free videos are here on www.CalBanyan.com.
Keep connected by joining our www.Facebook.com/hypnosisetc page.
Let's do GREAT things together!
See you in class,
Cal Banyan
How to Get Professional Hypnosis Certification with Cal Banyan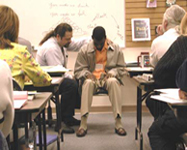 Early Registration Discounts Available!

Thank You for 20 Years of Hypnosis & Hypnotherapy Success!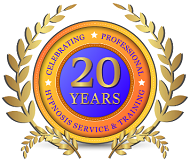 We are very grateful to have you all in our lives! This year marks our 20th Anniversary of being full time in this wonderful profession. During that time, my wife, Maureen and I have had the privilege to work with so many wonderful people including clients, students, graduates around the word, other hypnosis professionals and leaders in our profession.
All of you have enrichened our lives in so many ways! Thank you! And, we aren't stopping any time soon.



Network! Join www.OurHypnoSpace.com!
It's free & fun professional networking!