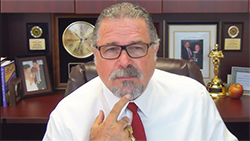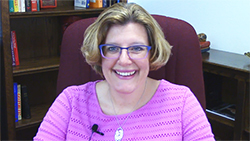 Should You "Test Drive" Your New Hypnosis Skills Before Charging for Sessions?
How Do You Know When You Are Ready to Start Seeing "Real" Clients?
Yes, There Are Some REAL Dangers When You Start with Free Sessions!
Hello Hypnotists!
Brenda and I are back and we answer a new hypnotist's question about seeing clients for free. That is right, there is this idea out there that you need to see some clients for free before you start seeing "real" clients. We are going to let you in on why maybe this is okay in some cases, but mostly, either it is a waste of time, or in some cases a very bad idea!
Remember, if you are reading this anywhere except www.CalBanyan.com, go there now and get it along with all my other videos!
Seeing "practice" clients for free can keep you from even getting started! In this free video, we let you in on why this is a bad idea. Here are just a few points.
Practice clients know you are new.
So they don't expect you to get results.
They don't take you seriously.
They are not invested if the sessions are free.
Friends and relatives can be the worst!
So, practice sessions can wreck your confidence and chance of even getting started in our professions!
But first, before you "keep reading", get our free bonuses!

#1 Start Here! If you are new to this video series or looking at getting hypnosis training start by watching this series, The Truth about Becoming a Hypnosis Professional and Hypnosis Training!.

#2 More free videos! You can get the entire Hypnosis, Etc. library of fun and informative hypnosis training videos for FREE right now by becoming a VIP Member.

#3 Get the New 5-PATH® Induction – You will be amazed and it is free.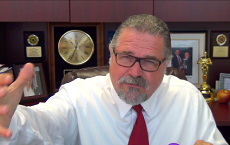 Sometimes getting started with real clients comes down to the quality of training. In this new free hypnosis training video, we let you in on how to evaluate if the problem was the quality of your hypnosis training.
Sometimes it comes down to how confident you are in general! That is why we must let you in on how to evaluate if you are a confident enough person to get started – and if you are not – how you can get that confidence.
When you are fast and effective, your clients tell others. Remember that the more it costs your clients to get results, the greater the less referrals you will get. This is because these potential clients are going to ask their friends how much did it cost and how many sessions did it take. The greater the cost, the greater the perceived risk to the new potential client. Faster results result in more referrals! Watch the video to get all the details!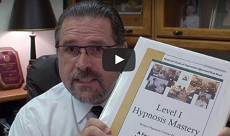 Watch this video and
discover what my NGH Approved Banyan Hypnosis & Hypnotherapy Certification Course is really all about!
Early Registration Discounts
I am so glad we can put this topic to rest. Hopefully now, you won't wreck your confidence by seeing these free clients and take me up on a much better alternative that I talk about in this hypnosis training video.
Remember: Practice sessions are the worst! Real confidence comes from real success and with great training the best way to get that success that leads to confidence is to just get started!
Like I say, "There is an army of hypnotists out there. 5-PATHers are the Special Forces!" I hope you love our videos. These are just nuggets! When you are ready to become one of the best of the best in the profession check out my course schedule.
It does not matter if you have 0 hours of training or 1000 hours of training and you have seen a 1000 clients, I can help you to get to the next level, and become a true Hypno-1%er the best of the best.
Please tell your hypno-friends we have hundreds of free videos are here on www.CalBanyan.com.
Keep connected by joining our www.Facebook.com/hypnosisetc page.
Let's do GREAT things together!
See you in class,
Cal Banyan
How to Get Professional Hypnosis Certification with Cal Banyan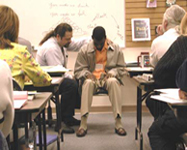 Early Registration Discounts Available!

Thank You for 20 Years of Hypnosis & Hypnotherapy Success!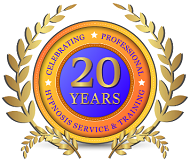 We are very grateful to have you all in our lives! This year marks our 20th Anniversary of being full time in this wonderful profession. During that time, my wife, Maureen and I have had the privilege to work with so many wonderful people including clients, students, graduates around the word, other hypnosis professionals and leaders in our profession.
All of you have enrichened our lives in so many ways! Thank you! And, we aren't stopping any time soon.



Network! Join www.OurHypnoSpace.com!
It's free & fun professional networking!