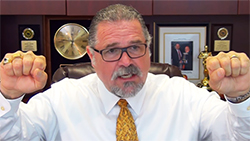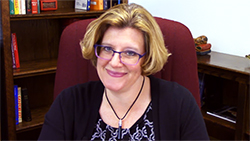 Some of Your Clients Are More Stressed Than Ever
Learn the Cause of This Stress!
Then Go WAY Beyond Stress Management!
Hello Hypnotists!
Brenda and I are back with another fun and informative hypnosis and hypnotherapy training video for you, but, I have two big important announcements for you, especially if you have been putting off attending one of my courses!
BIG IMPORTANT ANNOUNCEMENTS!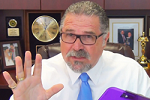 Tuition increase of $500 starts NEXT year (2017).
Enroll for one of this year's courses to save $500!
No online training NEXT YEAR – 2017!
Enroll now if you are interested in this option!
And, now… Back to our program…
"Sandwiched Clients" More and more clients are coming into hypnotists' offices feeling too stressed, too angry and feeling hopeless! In this new hypnosis training video Brenda and I get into what she calls the stressors of the "Sandwich Generation". They are stressed on the left and stressed on the right. For example, they may have work responsibilities on one hand and family responsibilities on the other, and often that can also include caring for aging parents and more!
"They only think they are coming in to stop smoking! …or lose weight!" Hypnosis professionals with top notch training realize that there are always emotional factors behind these "too-much-behaviors" and if you don't help them with those painful emotions such as old fear, anger and guilt, then they will have a very difficult time quitting or managing the behaviors that are causing them problems.
Go way beyond stress management… When you use advanced hypnosis techniques you can actually help your client to reduce the stress they are feeling by dealing directly with internal stressors!
Get our free bonuses!

#1 Start Here! If you are new to this video series or looking at getting hypnosis training start by watching this series, The Truth about Becoming a Hypnosis Professional and Hypnosis Training!.

#2 More free videos! You can get the entire Hypnosis, Etc. library of fun and informative hypnosis training videos for FREE right now by becoming a VIP Member.

#3 Get the New 5-PATH® Induction – You will be amazed.
If you are watching this video anywhere other than www.CalBanyan.com you want to go there now because we have many more free videos for you there.
And in this video we will give you the inside scoop on all this and more! Go to the free videos for hypnosis professionals page.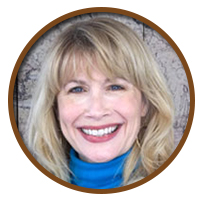 One More Cool Thing! Next week Celeste Hackett will be back with us to celebrate 10 years!!!
I can't believe that it has been almost 10 years that I have been producing this free hypnosis training program for you. To celebrate, I am asking the very smart, experienced and fun Celeste Hackett my very first co-host for this program, to come back and produce a few very special videos with me for you.
Like I say, "There is an army of hypnotists out there. 5-PATHers are the Special Forces!" I hope you love our videos. These are just nuggets! When you are ready to become one of the best of the best in the profession, check out my course schedule (and save $500+ when you enroll for a 2016 course)!
It does not matter if you have 0 hours of training, or 1000 hours of training and you have seen a 1000 clients, I can help you to get to the next level, and become a true Hypno-1%er the best of the best.
Let's do GREAT things together!
See you in class,
Cal Banyan
How to Get Professional Hypnosis Certification with Cal Banyan

Thank You for 20 Years of Hypnosis & Hypnotherapy Success!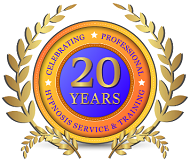 We are very grateful to have you all in our lives! This year marks our 20th Anniversary of being full time in this wonderful profession. During that time, my wife, Maureen and I have had the privilege to work with so many wonderful people including clients, students, graduates around the word, other hypnosis professionals and leaders in our profession.
All of you have enrichened our lives in so many ways! Thank you! And, we aren't stopping any time soon.



Network! Join www.OurHypnoSpace.com!
It's free & fun professional networking!