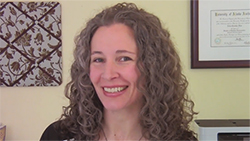 Discover How to Avoid the Top 7 Session Destroying Mistakes!
Misperceptions That Undermine Hypnosis Success Revealed
How to Avoid These 7 Serious Misconceptions & Mistakes
Hello Hypnotists!
Erika and I are back to save you from making the 7 TOP hypnosis session mistakes! In this new Hypnosis, Etc. program training video, you will find out if you are making one of these extremely dangerous (to your session success) mistakes, and discover how to avoid them!
Quick reminder before we get into the video…
Remember that you can get this newest video here on www.CalBanyan.com in the Videos for Hypnosis Professionals Area. You can get the entire library of fun and informative hypnosis training videos for FREE by becoming a VIP Member.
Get the New 5-PATH® Induction on www.5PATHInduction.com! You will be amazed and it is free.
Now back to the video… The Top 7 Mistakes that are Messing Up Your Hypnosis Success!
Dumb Hypnotists' Tricks? If you look back through our library of hypnosis training videos you will see that from time to time I would mention a "dumb hypnotist trick". In each one of those videos, I'd mention an all-to-common mistake that hypnotists make. Here is an example of such a video from back then, Hypnosis, Etc. Podcast #59: Hypnosis for New Year's Resolutions and This Weeks Dumb Hypnotist Trick, Believing Your Clients When They Tell You What they Think the Cause of the Problem Is.
In this video, we go farther and cover some of the most important things that, especially new hypnotists, just get wrong. Then we go on to let you know how to avoid these session-killing mistakes!
But first, a few announcements…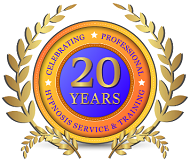 Save 20% OFF ON All Our DVDs! Click Here
20 Year Anniversary Special – This is the Last Week!!!
Enter Promo Code at checkout: dvdsale20th





How to Get Professional Hypnosis Certification with Cal Banyan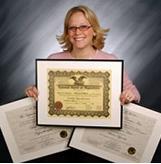 Sorry our Week of Power, May Class is Full.

Early Registration Discounts Available!
AND Now Back to This Latest Hypnosis Training Video!
HERE IS THE TOP 7 LIST!
Confusing depth testing with convincers – Destroys client confidence!
Using the wrong tone of voice – Sends the wrong message to clients!
Believing hypnosis requires relaxation – Is just dead wrong!
Trying to determine causality without hypnosis – Is a tremendous waste of time!
Believing your client's beliefs about how it started – Takes you in the wrong direction!
Making assumptions about your client – Leads to horrible mistakes!
Not knowing how to properly prepare clients – Leads to failure, failure, failure!

Too many hypnotists are struggling! That is why we have created all these videos for you, and especially this one which can absolutely change how you are thinking about hypnosis and conducting your hypnosis sessions!
Please tell your hypno-friends we have over 400 free videos are here on www.CalBanyan.com.
Keep "plugged in" by joining our www.Facebook.com/hypnosisetc page.
Let's do GREAT things together!
See you in class,
Cal Banyan

Thank You for 20 Years of Hypnosis & Hypnotherapy Success!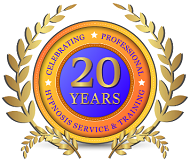 We are very grateful to have you all in our lives! This year marks our 20th Anniversary of being full time in this wonderful profession. During that time, my wife, Maureen and I have had the privilege to work with so many wonderful people including clients, students, graduates around the word, other hypnosis professionals and leaders in our profession.
All of you have enrichened our lives in so many ways! Thank you! And, we aren't stopping any time soon.



Network! Join www.OurHypnoSpace.com!
It's free & fun professional networking!