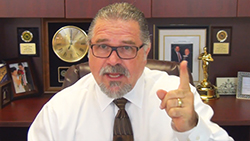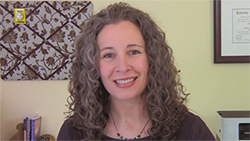 Don't Just Emerge Your Hypnosis Clients! Powerfully Emerge Them
Add a Minute & Emerge with Powerful Suggestions for Success
Emerging Secrets Revealed That Should Never Have Been Secret
Hello Hypnotists!
Erika made me do it! We are revealing some very powerful emerging techniques in this new hypnotherapy training video! In this new hypnosis training video, we go over some important do's and don'ts. Some hypnotists are making some terrible mistakes when emerging their clients! And, not doing some very amazing things that just add about a minute to your session!
Quick reminder before we get into the video… Remember that you can get this newest video here on www.CalBanyan.com as well as many more fun and informative episodes for free by becoming a VIP Member.

The All Too Often Overlooked Power of the Emerging Process
Most hypnotists are short changing their clients by not taking full advantage of the power of the emerging process. In fact, some hypnotists are emerging their clients in ways that can be detrimental to the entire hypnosis process. In this video and in the notes below, Erika reveal some 5-PATHer secrets of amazing success by emerging our clients in a very certain way.
But first, a few announcements…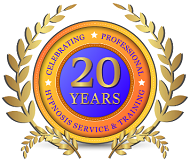 Save 20% OFF ON All Our DVDs! Click Here
20 Year Anniversary Special for This Week


Enter Promo Code at checkout: dvdsale20th
Special is ending very soon without advanced notice!
How to Get Professional Hypnosis Certification with Cal Banyan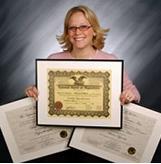 Sorry our Week of Power, May Class is Full.

Early Registration Discounts Available!
AND Now Back to This Latest Hypnosis Training Video!
5-PATHer Secrets to Making Sessions MUCH More Powerful by Emerging In a Specific Way
In this new video, we go step-by-step through how your emerging process can be made much more powerful. Here is an outline of just some of the "do's and don'ts" that we cover.
Don'ts!
Don't say "wake up" or "awaken".
Don't just count from one to three.
Don't think that they are emerged just because you told them to!
Don't miss that special suggestibility opportunity when they think they are emerged!
Do's!
On the count of 1, always reinforce the main thing you are working on with direct suggestion.
On the count of 2, do "red, red, red" suggestions.
On the count of 3, give suggestions for time distortion.
On the count of 4, suggest that they are ready to emerge.
On the count of 5, say, "and 5, open your eyes feeling great".
Upon eyes opened suggest, "And, you DO feel good don't you."
Do watch the video so that you can get all our valuable revelations! There's more!
This can be the most important part of your entire session. It either increases or decreases the power of what you did in the session. Watch this hypnosis training video and integrate these insights into what you are already doing right away. It just takes about an extra minute and the return for you and your client will be tremendous.
5-PATH® Hypnotherapist have known this for years. We are glad to be finally passing these insights along to you. We hope to see you in class very soon!
Please tell your hypno-friends we have over 400 free videos are here on www.CalBanyan.com.
Keep "plugged in" by joining our www.Facebook.com/hypnosisetc page.
Let's do GREAT things together!
See you in class,
Cal Banyan

Thank You for 20 Years of Hypnosis & Hypnotherapy Success!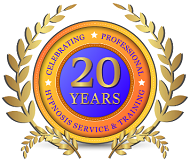 We are very grateful to have you all in our lives! This year marks our 20th Anniversary of being full time in this wonderful profession. During that time, my wife, Maureen and I have had the privilege to work with so many wonderful people including clients, students, graduates around the word, other hypnosis professionals and leaders in our profession.
All of you have enrichened our lives in so many ways! Thank you! And, we aren't stopping any time soon.

Get Your FREE VIP Membership VIP Membership gives you access not only to these few
recent videos but to the whole list of over 400 videos! Plus, you get notified when new
videos are posted! Get your FREE VIP Membership!


Network! Join www.OurHypnoSpace.com!
It's free & fun professional networking!