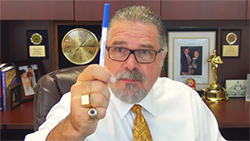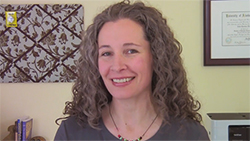 Clients Can Have Unusual Expectations that Sabotage their Session
Discover These Session Destroying Expectations by You Knowing What to Do
How to Manage & Resolve Them Quickly for Session Success!
Hello Hypnotists!
Erika and I are back to give you the "inside scoop" on how to fix false negative expectations that can interfere with your client's success! In this new video, we, of course, cover how important it is to play them the Truth About Hypnosis Pre-Talk and then we quickly and more importantly let you in on how to deal with client's false, negative expectations that are not as common but can interfere with your session success in a big way!
If you are reading this anywhere except www.CalBanyan.com, go there now and get it along with all my other videos!
Far too often false expectations wreck hypnosis sessions! You absolutely must to be able to recognize and "manage" these false expectations to have consistent success with your clients across the board! Watch this new video and learn what some experienced hypnosis professionals never learn!
Important – Quick reminders before we get into the video…
Remember that you can get this newest video here on www.CalBanyan.com in the Videos for Hypnosis Professionals Area.
More free videos! You can get the entire library of fun and informative hypnosis training videos for FREE by becoming a VIP Member. Or simply send a blank email to videos@calbanyan.com.
Get the New 5-PATH® Induction on www.5PATHInduction.com! You will be amazed and it is free. Same goes for the Eight Word Induction! Get it, it's free!
Now back to the video… Quickly find and fix false expectations for greater hypnosis success!
MUST-manage false expectations. I can't believe that we have not covered this important topic earlier on in this Hypnosis, Etc. program! In this video, Erika and I show you how to discover and manage each one of these false expectations, rapidly and effectively.
But first, celebrate and save with us!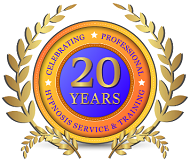 Save 20% OFF ON All Our Audio CDs! Click Here
20 Year Anniversary Special – Will end without notice!!!
Enter Promo Code at checkout: cdsale20th





How to Get Professional Hypnosis Certification with Cal Banyan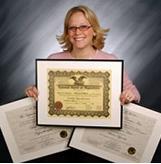 Early Registration Discounts Available!
AND Now Back to This Latest Hypnosis Training Video!
Here is the important list of false expectations!
If your new client has seen another hypnotist your approach may be different.
Your client may expect that her session and results will be exactly like their friends.
Your client may have incorrect expectations from movies and stage hypnosis shows.
Your client may think that she is too tired, or emotional to do hypnosis today.
Your client may actually come to see you expecting failure!

Not just before the session either! Finding and handling incorrect expectations such as these can even come up during the hypnosis session! I'll show you how to handle this challenge as well.
Please tell your hypno-friends we have over 400 free videos are here on www.CalBanyan.com.
Keep "plugged in" by joining our www.Facebook.com/hypnosisetc page.
Let's do GREAT things together!
See you in class,
Cal Banyan

Thank You for 20 Years of Hypnosis & Hypnotherapy Success!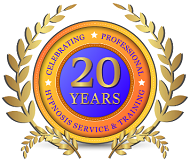 We are very grateful to have you all in our lives! This year marks our 20th Anniversary of being full time in this wonderful profession. During that time, my wife, Maureen and I have had the privilege to work with so many wonderful people including clients, students, graduates around the word, other hypnosis professionals and leaders in our profession.
All of you have enrichened our lives in so many ways! Thank you! And, we aren't stopping any time soon.



Network! Join www.OurHypnoSpace.com!
It's free & fun professional networking!