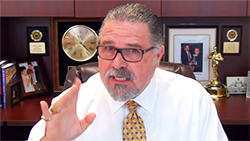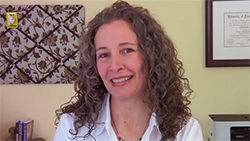 Cal Gives You the NEW and Powerful 5-PATH® Rapid Induction
It is FREE to You to Use with Your Clients and Classes
Rapidly Take Your Clients into Deep Hypnosis!
Hello Hypnotists! I am so excited to be giving you and the profession my new 5-PATH® Rapid Induction! It is the culmination of my experience of working in this profession with many different inductions for 20 years. It is designed to be fast, reliable, powerful as well as easy to learn and teach!
Quick reminder before we get into the video… Remember that you can get this newest video here on www.CalBanyan.com as well as many more fun and informative episodes for free by becoming a VIP Member.

Erika and I are so excited to be sharing this new and modern induction with you. To make sure that you have everything that you need to really learn and use this induction, I have set up a website for this induction. Go to www.5PATHInduction.com and get the scripts. I say "scripts" and I mean it because this new powerful induction comes in three forms.
5-PATH® Rapid Induction in the Full Form
5-PATH® Rapid Induction in the Short Form
5-PATH® Rapid Induction Group Induction
I have recordings on the site of me reading the scripts so that you know exactly how they are supposed to sound, so that you get the timing, pace and tone correct. In this video, I give you an introductory overview. And, I'll give you some important information below including how you can get 3 different versions of this induction.
But first, a few announcements…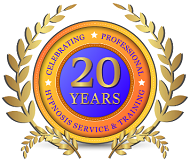 Save 20% OFF ON All Our DVDs! Click Here
20 Year Anniversary Special for This Week


Enter Promo Code at checkout: dvdsale20th
How to Get Professional Hypnosis Certification with Cal Banyan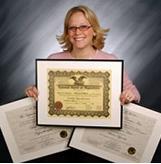 Sorry our Week of Power, May Class is Full.

Early Registration Discounts Available!
AND Now Back to This Latest Hypnosis Training Video!
Let's reveal the important details on how it works…
I want to make sure you get everything you need to try out this new induction and to use it with real clients right away. With this in mind, I have recordings on the site of me reading the scripts so that you know exactly how they are supposed to sound, so that you get the timing, pace and tone correct.
Originally, I designed this induction for those who are using my 5-PATH® system of hypnosis. Because 5-PATHers only work at the level of somnambulism (deep hypnosis) and they needed a powerful new induction. Somnambulism is required for true age regression work and parts work and other tools that are included in the 5-PATH® system. Then after some thought, I decided it was the right thing to do to release this induction to the whole profession!
In this video I give you all the details and reveal how I am making it available through Creative Commons copyright law. This means that you can freely use it with clients, teach it to your students and include it in any written material. I only require that you do not change the name, that you cite the creator (me) and link to the site where the scripts for the induction is located.
I encourage you to use this induction and share it throughout the profession. I think you and your clients will all benefit. Please feel free to leave a comment below.
One last thing, I also mention my Eight Word Induction in this video. Here is a link to my website where you can learn more about it, www.8wordinduction.com.
Please tell your hypno-friends we have over 400 free videos are here on www.CalBanyan.com.
Keep "plugged in" by joining our www.Facebook.com/hypnosisetc page.
Let's do GREAT things together!
See you in class,
Cal Banyan

Thank You for 20 Years of Hypnosis & Hypnotherapy Success!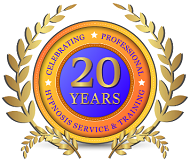 We are very grateful to have you all in our lives! This year marks our 20th Anniversary of being full time in this wonderful profession. During that time, my wife, Maureen and I have had the privilege to work with so many wonderful people including clients, students, graduates around the word, other hypnosis professionals and leaders in our profession.
All of you have enrichened our lives in so many ways! Thank you! And, we aren't stopping any time soon.

Get Your FREE VIP Membership VIP Membership gives you access not only to these few
recent videos but to the whole list of over 400 videos! Plus, you get notified when new
videos are posted! Get your FREE VIP Membership!


Network! Join www.OurHypnoSpace.com!
It's free & fun professional networking!