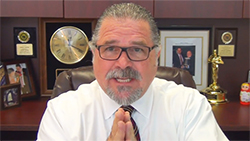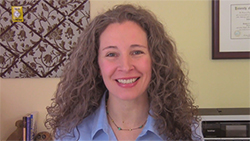 How to Select the Best Hypnosis Training for Your Needs
Important Legal Considerations Regarding Hypnosis Training
How to Get Started Quickly in the Profession!
Hello Hypnotists!
This is Part 5 in this hypnosis training video series on the Truth about Becoming a Hypnosis Professional! We continue to give you the inside scoop on hypnosis training, income, organizations and more.
This hypnotherapy training video series is for you if you are looking at coming into the profession of hypnotism, or if you have already been certified but haven't really started yet.

Remember that you can get this newest video here on www.CalBanyan.com as well as many more fun and informative episodes.
Erika and I are so glad that we can get this essential information to you so that you can make an informed decision when selecting a school or trainer!
Here are the highlights from this video:
Discover how to select the best hypnosis school for you!
Revealed… A simple but super important legal issue!
Revealed… "Red flags" that indicate a school you best avoid!
Insight on the class size you should look for, not too big or too small.
How to get started fast with the right school for you.
But first, a few announcements…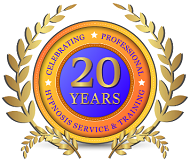 Save 20% OFF ON All Our DVDs! Click Here
20 Year Anniversary Special for This Week


Enter Promo Code at checkout: dvdsale20th
How to Get Professional Hypnosis Certification with Cal Banyan
AND Now Back to This Latest Hypnosis Training Video!
Let's get into some important details… How to make sure that you are getting some real


world, world class training. Keep reading!
Make sure the school is legal! That is right, some schools and instructors are illegal in the state where they are teaching. I know you would not like to find out that the training that you received was being taught by someone who was not doing so legally.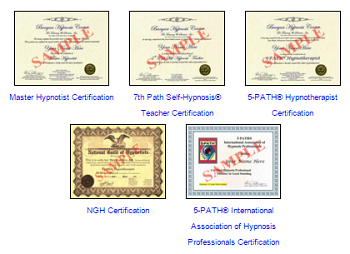 Make sure you are getting these four certifications… Make sure you are getting Master Hypnotist Certification, an Advanced Hypnosis Certification (i.e., 5-PATH(R) Certification), a self-hypnosis teacher certification and National Guild of Hypnotist Certification.
Make sure you get supervised practice time! Most teachers just tell you to go home and practice what you learned in class. But, do you have a practice partner at home? How will you know if you are doing it correctly? How can the instructor evaluate how well you are doing or offer advice when all you get is unsupervised practice? The answer is, you can't. Professional training that produces competent and confident hypnosis professionals must have daily supervised practice.
Make sure the classes are not too small, or too big! Some trainers are excellent marketers but, not so worried about the quality of graduate that they produce. Avoid teachers who have extremely large or small class sizes. Certainly a class size of only 2 or 3 is not as good as a larger class because you have only one or two people to practice with for example. Also classes where there are 30 or more don't provide the best environment for learning. It is unlikely that everyone will get the attention they need to get questions answered, or to have adequate supervised practice time. The best class size in my experience, is about 12 students plus or minus 2 or 3.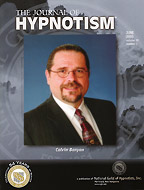 Classes should focus exclusively on hypnosis, hypnotherapy and the business. Too many teachers out there deceive potential students by adding NLP, persuasion techniques, EFT, or some other topic to their hypnosis classes. They are deceptive because when you have a limited number of hours to learn something as sophisticated as hypnosis and hypnotherapy, anything else you add to it, takes away from the hours you need in your hypnosis certification course. Adding other topics steal away precious time that can be used to teach you what you really need to be successful and to provide you with supervised practice time that leads to competence and confidence. Avoid courses with these "add-ins".
The school you choose must do all of this to be "world-class" and provide you with a pathway to success and professional growth to give you your best chance at succeeding in the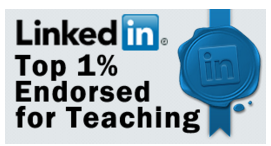 profession of hypnotism. Of course, our "Banyan" hypnosis training programs do all of this and more.
The best teachers do what they teach! Make sure your instructor is still seeing clients or has decades of experience in the profession. It is even better if he or she has a history of supervising hypnotists, speaking at the NGH convention, NGH Solid Gold Weekend, writing professional articles, publishing online videos like these, and otherwise contributing to the profession.
Look for passion! The best teachers are always the passionate one. You know that. When you watch my videos you see that my co-hosts and I have a passion for hypnosis and helping people using hypnosis. Find a teacher with a real passion, a passion that has been shown for years and you are halfway there to finding the right school for you.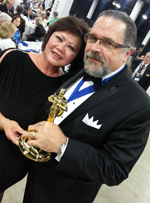 Look for third-party validation before you enroll! Banyan Hypnosis Certification is the expert and professional choice for hypnosis certification. Students come from around the world to our center for training, and to see our other Certified Professional Hypnosis / Hypnotherapy Instructors. 5-PATH® is the only Special Interest Group of the National Guild of Hypnotists for a specific kind of hypnosis system.
Getting Banyan hypnosis certification is exclusive. Your ability to take my courses is limited. I keep all of our classes sizes down to a very manageable size and classes are only held two or three times a year. So enroll ASAP to ensure you get a seat.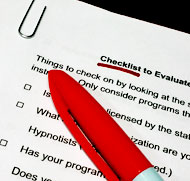 REMEMBER TO GET YOUR SCHOOL AND TRAINER EVALUATION CHECKLIST. Here it is… Checklist to Evaluate a Hypnosis School or Trainer or Program. Make sure you can check off everything on this list before you select a hypnosis school, trainer or program. This checklist contains more than 20 hypnosis training essentials that a program must have to give you the best start in the profession of hypnotism and hypnotherapy.

Please tell your hypno-friends we have over 400 free videos are here on www.CalBanyan.com.
Keep "plugged in" by joining our www.Facebook.com/hypnosisetc page.
Lets to GREAT things together!
See you in class,
Cal Banyan

Thank You for 20 Years of Hypnosis & Hypnotherapy Success!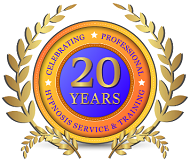 We are very grateful to have you all in our lives! This year marks our 20th Anniversary of being full time in this wonderful profession. During that time, my wife, Maureen and I have had the privilege to work with so many wonderful people including clients, students, graduates around the word, other hypnosis professionals and leaders in our profession.
All of you have enrichened our lives in so many ways! Thank you! And, we aren't stopping any time soon.

Get Your FREE VIP Membership VIP Membership gives you access not only to these few
recent videos but to the whole list of over 400 videos! Plus, you get notified when new
videos are posted! Get your FREE VIP Membership!


Network! Join www.OurHypnoSpace.com!
It's free & fun professional networking!