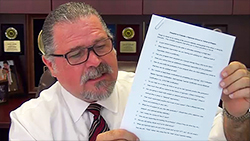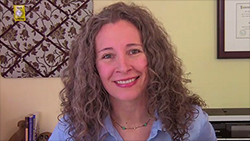 Get the Information You Need Before Selecting a Hypnosis School or Instructor
How Much Should You Expect to Invest to Get Started?
Should You Train to Be a Generalist or a Specialist?
Hello Hypnotists!
This is Part 4 in this hypnosis training video series on the Truth about Becoming a Hypnosis Professional! We continue to give you the inside scoop on what it takes financially to get your practice started, should you train as a specialist or a generalist and more.

Remember that you can get this newest video here on www.CalBanyan.com as well as many more fun and informative episodes.
Here are the highlights from this video:
Discover how to keep your investment to a minimum.
Discover the right amount of hours needed for certification.
Revealed… Why you want generalist training.
Insight on why you need a systematic approach to working with clients.
Get a comprehensive checklist to evaluate a school or trainer.
And, more!
But first, here are a couple of the best ways to can learn from Cal…
How to Get Professional Hypnosis Certification with Cal Banyan
For a Limited Time – Save BIG on Home Study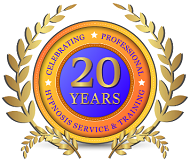 Save 20% OFF ON All Our DVDs! Click Here
20 Year Anniversary Special for This Week


Enter Promo Code at checkout: dvdsale20th
AND Now Back to This Latest Hypnosis Training Video!
How much does it cost to get started in the profession of hypnosis and hypnotherapy? The investment that it takes to get into this profession is very small compared to virtually any other profession or even a franchised business. Your initial training and certification is going to range between $2,500 and $3,000 on average.
Setting up your hypnosis & hypnotherapy practice does not have to cost very much either.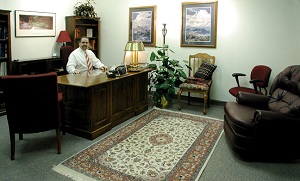 When I started, I opened a big hypnosis center with multiple offices that I filled up with hypnotists. But most folks start off in a much more "frugal" way, either with a small office in their home or office building. But, you can start off with even less of an investment. One of the least expensive ways to start the business is to provide hypnosis services in your client's home or even over the Internet, using something like Skype.
I recommend these two sources for more information on getting started without spending a lot of money.
Make sure you are getting enough quality hours in your initial training. That is right, I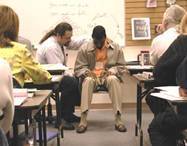 said "quality hours". The standard of training right now in the profession is 100 hours, and it is expected that those 100 hours consist of at least 75 of those hours being in the classroom being taught by a certified hypnosis / hypnotherapy instructor. Avoid any certification course that is supposed to be a live in-class-course of 100 hours that does not give you this minimum number of hours by an experienced and certified instructor who can demonstrate all of the techniques being taught in class.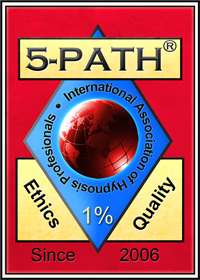 Make sure you have a system. One of the most important things is that you get what you need in order to start helping people using hypnosis, and really, the best way to do this is to have a universal systematic approach like 5-PATH® and the organization that stands behind it (IAHP). Having a system like 5-PATH® is THE best way to get started. Otherwise, you find yourself knowing a bit of this and a bit of that and not really knowing exactly how to proceed with each and every client that comes into your office. Your new clients deserve better than that.
Make sure you get generalist training! Make sure that your instructor is teaching you to work with a broad range of clients. Starting off as a specialist is one of the worst ways to get started. Be a generalist, that way you can start off with a larger clientele and build your expertise and practice more quickly.
Your hypnosis certification really needs to focus on information and tools you will use! Make sure you are learning instant inductions, rapid inductions, depth testing, and all the most powerful hypnosis techniques. Get that kind of training and you are off to the best possible start in the profession, and you will be able to help the maximum number of people.
The school you choose must do all of this to be "world-class" and provide you with a

pathway to success and professional growth to give you your best chance at succeeding in the profession of hypnotism. Of course, our "Banyan" hypnosis training programs do all of this and more.
Getting Banyan hypnosis certification is exclusive. Your ability to take my courses is limited. I keep all of our classes sizes down to a very manageable size and classes are only held two or three times a year. So enroll ASAP to ensure you get a seat. NOTE that we offer early registration discounts.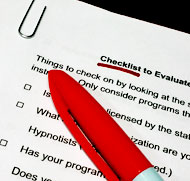 REMEMBER TO GET YOUR SCHOOL AND TRAINER EVALUATION CHECKLIST Make sure you can check off everything on this list before you select a hypnosis school, trainer or program. This checklist contains more than 20 hypnosis training essentials that a program must have to give you the best start in the profession of hypnotism and hypnotherapy.

Please tell your hypno-friends we have over 400 free videos are here on www.CalBanyan.com.
Lets to GREAT things together!
See you in class,
Cal Banyan

Thank You for 20 Years of Hypnosis & Hypnotherapy Success!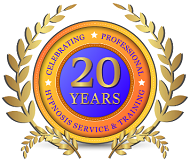 We are very grateful to have you all in our lives! This year marks our 20th Anniversary of being full time in this wonderful profession. During that time, my wife, Maureen and I have had the privilege to work with so many wonderful people including clients, students, graduates around the word, other hypnosis professionals and leaders in our profession.
All of you have enrichened our lives in so many ways! Thank you! And, we aren't stopping any time soon.



Network! Join www.OurHypnoSpace.com!
It's free & fun professional networking!