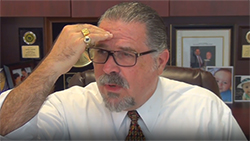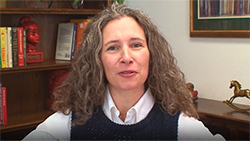 Most Clients Will "Slip up" While Seeing You for Sessions
How to Help Them to See the Value in Those Mistakes
How to Make Use of Those Mistakes with Powerful Course Correction Strategies!
Hello Hypnotists!
Almost all of your clients are going to experience some "ups and downs". But "downs" aren't necessarily all bad! In this new hypnosis training video, Erika and I are going to reveal how to take those mistakes and turn them into absolute hypnosis session GOLD!
Too many ill-equipped hypnotists let a bad report from a client get them down. Never let this happen to you! In this new free hypnosis training video right here on www.CalBanyan.com you are going to learn some powerful course correction strategies you can use during the pre-hypnosis interview and during the hypnosis process as well!
But first, make sure you are getting all of our free hypnosis training videos… Your VIP Membership gives you access not only to these few recent videos but to the whole list of over 400 videos! Plus, you get notified when new videos are posted!
Get your FREE VIP Membership!
How to Get Professional Hypnosis Certification with Cal Banyan
AND Now Back to The Hypnosis Training Video!
Powerful Course Correction Strategies:
Always start the pre-hypnosis interview with a positive question like "What worked for you this week?"
Be prepared to help to balance the negative with the positive accomplishments of the week.
Uncover how they could have behaved differently with questions like, "If you could do that all over again, how would you like to have handled it differently?"
Be prepared to do an age regression to the time last week when she "messed up" so you can find out what was going on so you can fix it.
Make the correction and then do age progression to practice the new behavior and create an expectation of success.
More!
As hypnosis professionals, we are shifters of perception from the negative to the positive. For our clients, their sessions with us is a journey and all journeys have "ups" and "downs". With the techniques we share with you in this free hypnosis training video, you will know how to use the "downs" to help your clients to new and higher levels of success!
Last Chance! Are You Ready for A TTT Hypno-Revolution? It's Happening in Las Vegas!



Come see Celeste Hackett (former co-host), Erika Flint (current co-host) and Cal Banyan, all at the NGH Solid Gold Weekend! Say "hello", hang out, ask questions, and learn from us in Las Vegas!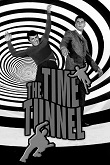 Vegas Baby! Meet us at the National Guild of Hypnotists Solid Gold Weekend
February 27 – 28, 2016 in Las Vegas, Nevada. Learn the Time Tunneling Technique and much more! Here is a link to the info.

Come to this special event – I'll be leading a very special workshop entitled, Revolutionize Your Hypnosis Practice with "Time Tunneling": Incredible Results for Age Regression and Self-Hypnosis. I will reveal how to use TTT as an induction, an age regression process and as a super powerful form of self-hypnosis! Get the details here and register early!
Please tell your hypno-friends we have over 400 free videos are here on www.CalBanyan.com.
Keep "plugged in" by joining our www.Facebook.com/hypnosisetc page.
Lets to GREAT things together!
Cal Banyan
Thank You for 20 Years of Hypnosis & Hypnotherapy Success!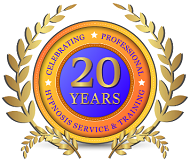 We are very grateful to have you all in our lives! This year marks our 20th Anniversary of being full time in this wonderful profession. During that time, my wife, Maureen and I have had the privilege to work with so many wonderful people including clients, students, graduates around the word and other hypnosis professionals. All of you have enrichened our lives in so many ways! Thank you! And, we aren't stopping any time soon.


Network! Join www.OurHypnoSpace.com!
It's free & fun professional networking!