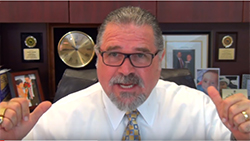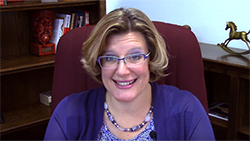 Prolonged Breaks in Panned Sessions Is Unavoidable
Planning On Your Part Can Get Them Back In
Don't Lose Your Clients to an Unexpected Break In Sessions
Hello Hypnotists!
I titled this episode, "How the Hypnotist Made God Laugh". It comes from an old riddle that goes "How can you make God laugh?" Are you ready for it? The answer is, "Tell God Your Plans!" You see, we make plans with our clients to see them once a week for a few weeks as an example, but we don't know what is coming. If God was listening, surely God would laugh because there are so many things that could be coming into your client's future, and some of those things can make her have to put your sessions with her on hold, at least for a while.
In this new hypnosis training video, Brenda and I take on this very important subject. What if your client has a prolonged interruption of her session with you because of an unexpected life change, crisis or other big deal? We will reveal some professional level solutions on how we handle these situations with ease and get our clients back on track quickly. Keep reading…
Quick Note: VIP Membership gives you access not only to these recent videos but to the whole list of over 400 videos! Plus, you get notified when new videos are posted! Get your FREE VIP Membership!
How to Get Hypnosis Certification with Cal Banyan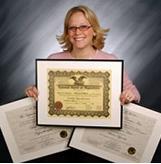 Early Registration Discounts Available!
AND Now Back to Your Free Hypnosis Training Video!
It is more common that you may think, clients just have "life happen" and unexpected demands show up that just have to be dealt with and they have to put their sessions on hold for a while. But there are things you can do to get them right back on track.
Insights & Solutions:
Sometimes clients have to redirect financial resources to something else.
Sometimes the break comes about because of your sessions.
Clients need time to deal with family deaths or other major life transitions.
When you respond to these situations correctly they come back easily.
Clients benefit from The Secret Language of Feelings book.
Make the Transition Back to You an Easy One
With just some thought and planning you can easily help your client to get back in to see you after their break. But, you have to be responsive to them. Watch the video and you will know what to do.

Vegas Baby! Meet us at the National Guild of Hypnotists Solid Gold Weekend February 27 – 28, 2016 in Las Vegas, Nevada. Learn the Time Tunneling Technique and much more! Here is a link to the info.
Thanks so much for watching our Hypnosis, Etc. program and pass it on! All our videos are here on www.CalBanyan.com.
Keep "plugged in" by joining our www.Facebook.com/hypnosisetc page.
Lets to GREAT things together!
Cal

Network! Join www.OurHypnoSpace.com! It's free & fun professional networking!
Thank You! For 20 Years of Hypnosis & Hypnotherapy Success!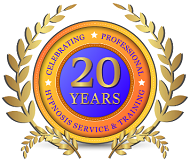 We are very grateful to have you all in my life! This year marks our 20th Anniversary of being full time in this wonderful profession. During that time, my wife, Maureen and I have had the privilege to work with so many wonderful people including clients, students, graduates around the word and other hypnosis professionals. All of you have enrichened our lives in so many ways!
Thank you! And, we aren't stopping any time soon.
Let's do GREAT things together!