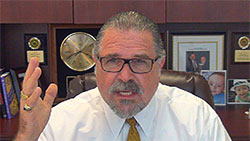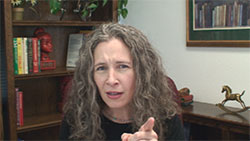 Make All Your Hypnotic Suggestions More Powerful
Insider Way To Create GREAT Custom Suggestions
"Program" Your Clients for Success!
Hello Hypnotists!
In this new hypnosis training video Erika let you in on how to "Program" your clients for success! Get this newest video here on www.CalBanyan.com. along with many more FREE.
Like my videos? You will love my certification courses! Click the links below and you'll discover why…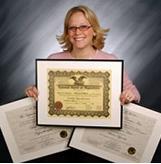 Early Registration Discounts Available!
FIRST TIME EVER – THIS JAN. 2016 CLASS WILL BE THE FIRST EVER TO LEARN THE NEW 5-PATH® RAPID INDUCTION! This new very short professional induction reliably takes clients into somnambulism and covertly tests them for that level. Be in on the first class to learn this new induction!
"AND Now Back to Our Show!"
Don't be a "SCRIPT-NOTIST" Let your clients automatically write your hypnotic suggestions for you! Watch this video now and see how you can increase your success rate, have happier clients and be more creative in your session.
If you listen closely to your clients, they will tell you exactly what suggestions to give them in the session. Erika and I go through this process step-by-step to reveal this advanced technique and how to professionally apply it through the proven process of repetition.
Clients subconsciously tell you what they need to hear
How to take that information and use it to customize hypnotic suggestions
Go way beyond the "hypnotic scripts" others use
"Program" your clients for success with this autopilot-like brain response
Undeniably True! Repetition is the "Mother of Learning". So "plug in" to this program and you remain energized and grow in the profession.
Keep "Plugged In" – Important News and Announcements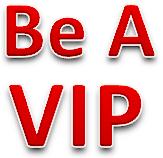 Remember to Subscribe
to these videos and you get instant access to all our other videos.
It's FREE.
* Get notified as soon as there is a next new video!
* Get instant access to all the videos already published!
*
Click Here It's FREE!
Never miss an episode.

Vegas Baby! Meet us at the National Guild of Hypnotists Solid Gold Weekend February 27 – 28, 2016 in Las Vegas, Nevada.. Here is a link to the info.

Also, "Like" us on facebook at www.facebook.com/hypnosisetc and get in on the conversation! Thanks!
Thanks so much for watching our Hypnosis, Etc. program and pass it on!
Lets to GREAT things together!
Cal
PS

– Get More, Be Connected and Please Spread the Word!

Do you "like" our videos? "Fan" us on our Facebook page at www.Facebook.com/hypnosisetc. Get in on the conversation and we place more "hypno-gold" there on a regular basis. Share us with your hypno-friends! Thanks!

Network! Join www.OurHypnoSpace.com! It's free & fun professional networking!