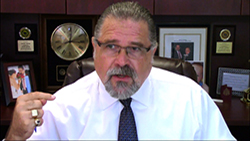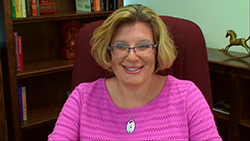 How to Make Clients Happy That They Waited to See You for Sessions
How to Have the Attitude That YOU ARE Worth the Wait
Ensuring Clients Who Wait Show Up for Appointments & More!
Are you worth the wait? If you have not reached the point yet where clients have to wait a while to come in and see you, keep at it. Be dedicated to the profession, sharpen your skills and it can happen for you. When it does, you want your clients to be happy to wait a week or even a few weeks to see you. How top hypnotists manage this is revealed in this video here on www.CalBanyan.com.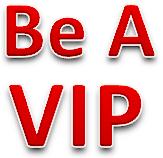 But first… Get your VIP Subscription FREE

* Get notified as soon as there is a next new video!
* Get instant access to all the videos already published!
*

Click Here It's FREE!

Never miss an episode.
AND now … back to our hypnosis training video for this week… BE WORTH THE WAIT!
The key is to over deliver! When you use a system like 5-PATH(R) and do it extremely well, this becomes "par for the course" as they say. Your clients will be "blown away" session after session. This kind of work leads to referrals, and the new clients will not want to see anyone but you for sessions!
Be A "Worth-the-Wait" Hypnosis Professional!
Develop a "I'm worth the wait" attitude
Conduct powerful mind-blowing sessions that get you referrals
These folks who are referred to you will not want to see anyone else
Use 5-PATH(R) because each session amazes your clients
And, more insider practice building info!
When you are "worth the wait"… Clients are happy! Happy hypnotists have happy clients. Few things in life make us happy as much as having really happy clients. When you do great work, this is par for the course. If they want to do more work on other issues, they will only want to see you. Then their friends and family members will hear about it and they will only want to see you as well!
When you are "worth the wait"… You can have a very business like attitude which leads to a healthier business. Brenda talks about how the Banyan Business Start Up Pack helped her so much by showing her how to make sure you get paid, even if a client misses an appointment. …and much more!
Remember to subscribe to these videos and you get instant access to all our other videos.
By the way these hypnosis training videos also available in audio only format as well as in transcription form.
THE Future… Your Future… Get 5-PATH® Certified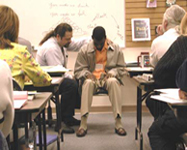 October 2015 – OR an upcoming class in 2016! Be in my NGH Approved Banyan Hypnosis & Hypnotherapy Certification Super Course!
Remember to check out
my upcoming class schedule
here on this site to see when my next classes are and see if you can get in on the early registration discounts. YES, you MAY be able to take this course
live online
!

Stay in touch! We love feedback and ideas! Also, "Like" us on facebook at www.facebook.com/hypnosisetc and get in on the conversation! Thanks!
Enjoy this video and pass it on!
Cal
Get more, get connected and spread the word!

Do you "like" our videos? "Fan" us on our Facebook page at www.Facebook.com/hypnosisetc. Get in on the conversation and we place more "hypno-gold" there on a regular basis. Share us with your hypno-friends! Thanks!

Become a member of www.OurHypnoSpace.com! It's free and fun professional networking! Use the "Ask Cal" Group on www.OurHypnospace.com to ask questions and suggest topic ideas for the Hypnosis, Etc. show!

FREE INSTANT ACCESS TO ALL OUR HYPNOSIS, ETC. VIDEOS Get a super easy linked list of all Hypnosis, Etc. training videos! VIP Membership is free – Click Now!