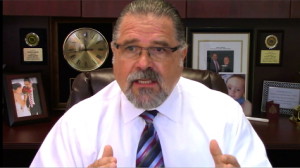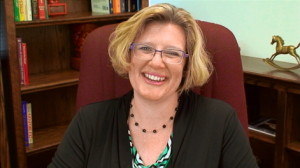 What If You Could Identify Your Strengths & Fix Your Weaknesses?
What If You Could Get Great Feedback On Social Media?
Brenda & Cal Show You A Quick & Powerful Way to Do This & More!
Here is the secret to becoming a true master in our profession faster. First you must absolutely know what an excellent experience for your client looks like! AND, you must know when you are and are not providing that experience. In this video on www.CalBanyan.com we give you the secret to getting that kind of information fast.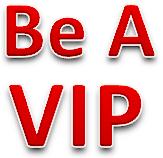 But first…
Remember, you can get notified as soon as we publish the next new video! Click VIP! Its' FREE
Get instant access to all my Hypnosis, Etc. program videos (literally hundreds of videos!). You will never miss an episode and you don't have to come looking for them. It's a "no brainer"! Get all of my free hypnosis training videos each week on
www.CalBanyan.com
.
AND now … back to our hypnosis training video for this week…
How do you know if you are highly successful with your clients and if they are having an experience they will rave about? It all comes down to doing three things in a specific way, correctly asking, receiving and utilizing client feedback. AND you must know when to ignore it.
How Effectively Utilizing Hypnosis Client Feedback Leads to Mastery
Quickly identify when your client is not happy and fix it quickly.
Quickly identify what you are doing well which makes you more confident.
Quickly identify where you may need to make improvements in the short term.
Provide you with long-term professional development goals.
#1.  Correctly Asking for Your Hypnosis Client's Feedback Brenda actually gives them a "feedback form" that has two parts. One part elicits feedback on how well the client is doing and then the other part is about how well they thought Brenda did (or how well she is doing it they are still working together). Brenda covers how this gives hew both immediate and long term benefits.
Brenda also mentions that with today's social media getting this feedback from the client in the right way can help her to make sure that if her clients are not completely satisfied with their hypnotherapy experience with her she can fix the situation BEFORE they post a negative comment no some social media website like www.Yelp.com.
#2. Correctly Receiving Your Hypnosis Client's Feedback Next we talk about how to best receive and respond to that feedback. I bring up the topic of how to ask clients permission to share their "glowing reviews" and feedback that you get from a happy client.
#3. Correctly Utilizing Your Hypnosis Client's Feedback Brenda covers how to use this precious feedback as soon as possible. There is no reason to delay this leap forward to mastering your professional hypnosis work.
#4. Remembering to Sometimes Ignore Your Hypnosis Client's Feedback! Caution! Remember that when you get feedback from a particular client it is just one client's opinion! At best this reflects that client's experience and that individual's perception of what happened during their sessions. It is not necessarily something you want to take too seriously.
In this video I talk about how you should sometimes ignore feedback from a particular client and when you should not. Knowing the difference indicates when you need to change something to please an individual client, or when you need to make changes in what you generally do with clients.
So, asking for, receiving and properly utilizing client feedback is a super-fast way master what you do as a professional hypnotist. Sometimes it can be scary particularly if you get less than "glowing" feedback in the beginning. But if you have the courage to get this feedback it can be your lead to professional mastery!
Remember to subscribe to these videos and you get instant access to all our other videos. By the way this content is also available in audio only format and as a transcription (transcriptions may be posted sometime after the audio and videos have been published).
THE Future… Your Future… Get 5-PATH® Certified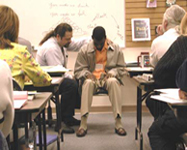 October, 2015 – Be in my NGH Approved Banyan Hypnosis & Hypnotherapy Certification Super Course! Remember to check out my upcoming class schedule here on this site to see when my next classes are and see if you can get in on the early registration discounts. YES, you MAY be able tp take this course live online!
Be a VIP of this site! Become a Click VIP! Its' FREE – and we will send you a note each week when the latest video is available plus instant access to all the videos so far. Enjoy!
Stay in touch! We love feedback and ideas! Also, "Like" us on facebook at www.facebook.com/hypnosisetc and get in on the conversation! Thanks!
Enjoy this video and pass it on!
Cal
Get more, get connected and spread the word!

Do you "like" our videos? "Fan" us on our Facebook page at www.Facebook.com/hypnosisetc. Get in on the conversation and we place more "hypno-gold" there on a regular basis. Share us with your hypno-friends! Thanks!

Become a member of www.OurHypnoSpace.com! It's free and fun professional networking! Use the "Ask Cal" Group on www.OurHypnospace.com to ask questions and suggest topic ideas for the Hypnosis, Etc. show!

FREE INSTANT ACCESS TO ALL OUR HYPNOSIS, ETC. VIDEOS Get a super easy linked list of all Hypnosis, Etc. training videos! VIP Membership is free – Click Now!