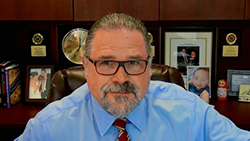 Cal Shares One of His Top Secrets To His Own Success
In the Profession of Hypnotism
Get the "Inside Scoop" On How Stubbornness Can Make
You Much More Successful
Create A Personal Bias & Environment That
Drives Success!
How would you like to know how and why Cal has been so successful in this profession?
Hello hypnotist, in this "Cal Only" episode, I reveal the truth and insider secret to my success and suggest to you how you can apply it in your hypnosis practice and in your life. I reveal it all in this video here on www.CalBanyan.com.

But first… Get your VIP Subscription FREE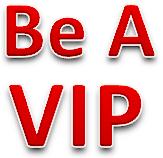 * Get notified as soon as there is a next new video!
* Get instant access to all the videos already published!
*
Click Here It's FREE!
Never miss an episode.
AND now … back to our hypnosis training video for this week…
I'm going on 20 years experience now, and I look back and see this as one of the most important components to my success! I will guarantee you that you will have challenges in your life and in your practice. The one factor that most determines whether you or I will be successful is perseverance! Can you keep going when others stop?
Here is a list of just some of the challenges we face as we get into this profession:
The challenge of getting really great training
The challenge of staying on track after graduation
The challenge of bullet remembering what you learned in class
The challenge of finding a location for your office
The challenge of marketing and growing your practice

How to persevere when these or any challenge comes up In this video, I give you THE most important strategies that have worked for me that have kept me on track and successful for almost 20 years. Perseverance is THE KEY to success in our profession.
Here are just a few of the things I let you in on that enables you to persevere:
Make sure your goal is worth the perseverance
Have a "Ready, Fire, Aim" attitude for constant perseverance
How to create an environment that enables perseverance
How to change stubbornness into perseverance
How personal "bias" can empower perseverance
How having a professional support system aids perseverance

Remember to subscribe to these videos and you get instant access to all our other videos.
THE Future… Your Future… Get 5-PATH® Certified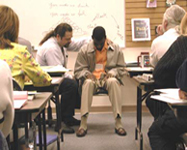 Click to see my upcoming class schedule for 2016!
My next certification course is coming in January! Click the
link
to learn about early registration discounts and get more information about my courses
YES
, you MAY be able to take this course
live online
!

Stay in touch! We love feedback and ideas!
Also, "Like" us on facebook at www.facebook.com/hypnosisetc and get in on the conversation! Thanks!
Enjoy this video and pass it on!
Cal
Get more, get connected and spread the word!

Do you "like" our videos? "Fan" us on our Facebook page at www.Facebook.com/hypnosisetc. Get in on the conversation and we place more "hypno-gold" there on a regular basis. Share us with your hypno-friends! Thanks!

Become a member of www.OurHypnoSpace.com! It's free and fun professional networking! Use the "Ask Cal" Group on www.OurHypnospace.com to ask questions and suggest topic ideas for the Hypnosis, Etc. show!

FREE INSTANT ACCESS TO ALL OUR HYPNOSIS, ETC. VIDEOS Get a super easy linked list of all Hypnosis, Etc. training videos! VIP Membership is free – Click Now!