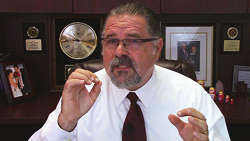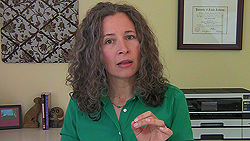 What Happens Without Rapport? Nothing!
So What EXACTLY is Rapport?
How To Get It & Use It for Maximum Client Success!
Nothing happens if you don't have excellent rapport with your client! We hear this word used quite a bit in our profession. But what does it really mean? There is a difference between what the dictionary defines "rapport" as being and how we need to understand it as a hypnosis profession.
But First… Hot Topics!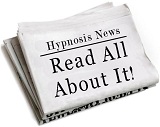 #1 Brenda, Erika and I are speaking and teaching at the NGH Convention!
#2 Master Age Regression – Certification! In addition I'm teaching my special 2-Day Age Regression Certification Course at the NGH Convention!
#3 Recorded! FREE Age Regression Teleseminar and get my ethical bribes worth $120.00! Click to listen now. Will come down without notice!
AND now back to our hypnosis training video…
Having Great Rapport with Your Clients:
Enables easy and honest communication
Creates a partnership where you can work on the same goals
Allows you to know more about the client
Client can trust you not knowing you personally.
We give you the secrets to quickly building this professional hypnotist – client rapport. If you don't understand how your are building rapport, then you can break rapport with your client very quickly and not know how to get it back.
Also, if you don't know exactly how you are building rapport and "just kind of let it develop naturally" it can take far too long. Hypnosis professionals know how to build rapport quickly and reliably.
In this video we "spill the beans" on how we make this deep connection with our clients so quickly and easily! AND, we go over some to of the things you must watch out for!
It is all here for you on www.CalBanyan.com along with many more (subscribe to these videos).
Enjoy this video and pass it on!
Cal
Now let's talk about THE future…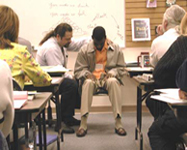 October, 2015 – Be in my NGH Approved Banyan Hypnosis / Hypnotherapy Certification Super Course! Remember to check out my upcoming class schedule here on this site to see when my next classes are and see if you can get in on the early registration discounts. Then I'll see you in class. YES, you can take this course live online!
Get more, get connected and spread the word!

Do you "like" our videos? "Fan" us on our Facebook page at www.Facebook.com/hypnosisetc. Get in on the conversation and we place more "hypno-gold" there on a regular basis. Share us with your hypno-friends! Thanks!

Become a member of www.OurHypnoSpace.com! It's free and fun professional networking! Use the "Ask Cal" Group on www.OurHypnospace.com to ask questions and suggest topic ideas for the Hypnosis, Etc. show!

FREE INSTANT ACCESS TO ALL OUR HYPNOSIS, ETC. VIDEOS Get a super easy linked list of all Hypnosis, Etc. training videos! VIP Membership is free – Click Now!