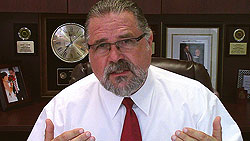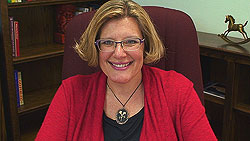 Sometimes Small Problems Create Big Challenges for the Hypnotist

Often Clients Don't Know Why They Are Really In to See You!
Sometimes Clients Just Aren't Miserable Enough…
Sometimes clients who want to get over seemingly small issues can be more difficult to work with than those with much bigger problems. In this new insightful hypnosis video Brenda and I reveal the secrets to having success in these otherwise frustrating cases. And, how sometimes your clients will redefine success!
It is all here for you on www.CalBanyan.com along with many more.



But First – Hot Topics!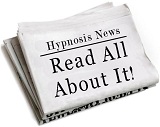 #1 Brenda, Erika and I are speaking and teaching at the NGH Convention!
#2 Master Age Regression – Certification! In addition I'm teaching my special 2-Day Age Regression Certification Course at the NGH Convention!
#3 Recorded! FREE Age Regression Teleseminar and get my ethical bribes worth $120.00! Click to listen now. Will come down without notice!
AND now back to our hypnosis training video…
I'd rather work with a two pack a day smoker than the 2 cigarettes a day smoker!
Why? In this hypnosis training video reveals some of the insights that you need to work successfully with the comparatively small problem. It could be the smoker who smokes one or two cigarettes a day. It could be the person who almost eats perfectly. Who is basically doing pretty well, but not as well as they might like.
The challenge to the hypnotist is that since the problem is rather small, then sometimes your client will not be very motivated to change, or be willing to undergo the sometimes difficult techniques used to overcome the issue, such as age regression work or forgiveness work.
Or, on the other hand, continuing to use smoking as an example, your client's goals may change. They may start off as a one pack a day smoker, and as you work with them they decide to become a part time smoker or a two cigarette a day smoker! Here is why that might be okay.
We learn that we have to be flexible! We have to respect our clients goals. Some clients we may decide not to take on if they are not, in your opinion, motivated enough to succeed, even with hypnosis!
Another thing can come up as well… Our clients may only think they are coming in for what they are coming in for. By that I mean that these issues that they think they are coming in for are really "symptoms" being generated by some other more important issues that are unresolved in the subconscious mind. When those issues are resolved, their goals may change.
For example, the person who wants to stop smoking, really has an old unresolved fear from the past. When this fear is resolved he or she no longer needs the cigarette to manage the anxiety generated by this old internal fear. So he or she may then become a "casual smoker". I explain why this might just be good for this client.
We apply these principle to other issues as well.
So have a look or listen to this episode and make sure you get access to all of the videos here on www.CalBanyan.com.
Enjoy this video and pass it on! Cal
Now let's talk about THE future…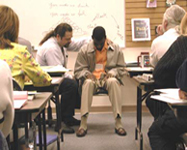 October, 2015 – Be in my NGH Approved Banyan Hypnosis / Hypnotherapy Certification Super Course! Remember to check out my upcoming class schedule here on this site to see when my next classes are and see if you can get in on the early registration discounts. Then I'll see you in class.
Get more, get connected and spread the word!

Do you "like" our videos? "Fan" us on our Facebook page at www.Facebook.com/hypnosisetc. Get in on the conversation and we place more "hypno-gold" there on a regular basis. Share us with your hypno-friends! Thanks!

Become a member of www.OurHypnoSpace.com! It's free and fun professional networking! Use the "Ask Cal" Group on www.OurHypnospace.com to ask questions and suggest topic ideas for the Hypnosis, Etc. show!

FREE INSTANT ACCESS TO ALL OUR HYPNOSIS, ETC. VIDEOS Get a super easy linked list of all Hypnosis, Etc. training videos! VIP Membership is free – Click Now!