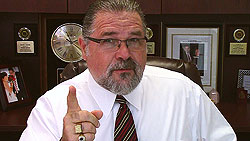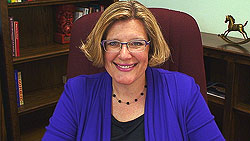 How to Eliminate the "Food Is Love" Programming in Your Client's Subconscious Mind

Where Did this Programming Come From?
Discover A Way To Suggest A Powerful Change for Your Clients!
The "Food is Love" programming exists in many of our weight loss clients. Today in this new fun and very informative video you will discover how to overcome this very bad and erroneous programming. And provide your client (and yourself) with a true way to find real fulfillment and happiness. It is all here for you on www.CalBanyan.com along with many more
But First… BREAKING NEWS!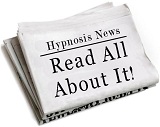 #1 Brenda, Erika and I are speaking and teaching at the NGH Convention!
#2 Master Age Regression – Certification! In addition I'm teaching my special 2-Day Age Regression Certification Course at the NGH Convention!
#3 Recorded! FREE Age Regression Teleseminar and get my ethical bribes worth $120.00! Click to listen now. Will come down without notice!
AND now back to our show…
The "Food is Love" or "Food is Happiness" programming has been ongoing in our lives, and it is going on right now! Family and friends continue to reinforce it. The media definitely promotes the belief in ads of every kind.
Brenda brought up this topic and together we reveal not only how it happened but also how to eliminate it.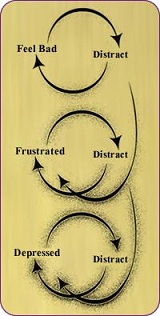 AND, I will show let you in on the one situation in which food actually does make you happy, and why it should make you happy in that one situation.
But in every other case food does not make you happy or get you love. In fact it will inevitably lead our weight loss clients into a spiral of frustration and even get depressed. This is all explained in more detail in The Secret Language of Feelings book, and there is more free audio training on the subject on www.TheSecretLanguageOfFeelings.com.
In this hypnosis training video I also give you some tips on how to eliminate the urge to eat based on good old Pavlovian Conditioning. I'll show you how working on the computer or watching TV while you eat can actually increase your drive to eat when you aren't even hungry. In fact consistently eating in those situations can actually cause you to feel hungry!
Food is not love, or happiness. In fact eating when you are not hungry as a response to other cues such as feeling anxious, bored, guilty or angry just causes weight gain and if you are trying to lose weight that definitely would make you happy or make you feel loved. Now you can suggest much better options to your weight loss hypnosis clients.
So have a look or listen to this episode and make sure you get access to all of the videos here on www.CalBanyan.com.
Enjoy this video and pass it on!
Now let's talk about THE future…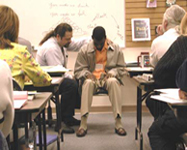 October, 2015 – Be in my NGH Approved Banyan Hypnosis / Hypnotherapy Certification Super Course! Remember to check out my upcoming class schedule here on this site to see when my next classes are and see if you can get in on the early registration discounts. Then I'll see you in class.
Get more, get connected and spread the word!

Do you "like" our videos? "Fan" us on our Facebook page at www.Facebook.com/hypnosisetc. Get in on the conversation and we place more "hypno-gold" there on a regular basis. Share us with your hypno-friends! Thanks!

Become a member of www.OurHypnoSpace.com! It's free and fun professional networking! Use the "Ask Cal" Group on www.OurHypnospace.com to ask questions and suggest topic ideas for the Hypnosis, Etc. show!

FREE INSTANT ACCESS TO ALL OUR HYPNOSIS, ETC. VIDEOS Get a super easy linked list of all Hypnosis, Etc. training videos! VIP Membership is free – Click Now!