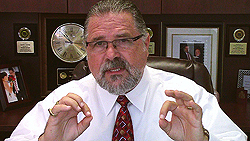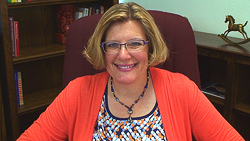 Is Age Regression the MOST Important Hypnotic Technique?
Can Your Client Have Too Many Emotions for Age Regression Work?

How to Master Age Regression & Not Be Sidetracked by the Inner "Saboteur"!
Age regression work is the most powerful process you can use as a hypnosis professional, but you have to know what you are doing. There is a part of your client that may want to sabotage you and your client's success! I will let you in on how to overcome this well-meaning saboteur!
I'm back with Brenda Titus and we get into some "MUST KNOW" information for those of us who want to be the best of the best in the profession; how to succeed using hypnotic age regression when there are multiple emotions that you could use for the regression. It is all here for you on www.CalBanyan.com along with many more.
You are going to be amazed at the depth of this video!
BUT first… GREAT NEWS: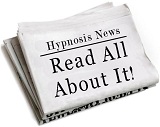 #1 Brenda, Erika and I are speaking and teaching at the NGH Convention!
#2 Master Age Regression – Certification! In addition I'm teaching my special 2-Day Age Regression Certification Course at the NGH Convention!
#3 FREE Age Regression Teleseminar and get my ethical bribes worth $120.00! Free replay recording available. Click to listen now.
AND now back to our show…
The key to doing consistently successful age regression and getting success every time is to identify the correct emotion to use for the regression. In this video I reveal the secret to doing just that, the "Time Tunneling Technique™" (plus other important "insider" secrets).
The Time Tunneling Technique™ helps you to avoid one of the major problems that gets most hypnotists off track when they do age regression of any kind, and t getting side tracked by other emotions that might get experienced by your regression during the session.
I reveal how and why the "Protective Part" is a saboteur! This sneaky part of your client can even bring in unrelated emotions with the intent to confuse you and direct you away from the true cause of the problem (the Initial Sensitizing Event and relevant beliefs and emotions that caused the problem).
Yes, in it's own very sneaky way, the Protective Part will attempt to get you off track and steer you away from the events that must be visited in your client's past in order to do the work of age regression and the Informed Child Technique correctly.
What the top 1% know… Understanding the relationship between emotions, thinking, behavior and the protective part is essential to becoming a really great age regression hypnotist. You can learn more about this connection in my book which I mention in the video, The Secret Language of Feelings.
Together, Brenda and I give you the rarely understood insights you need to always know exactly which emotions that are uncovered in an age regression session are THE most important emotion or emotions that must be dealt with.
Enjoy this video and pass it on!
Now let's talk about your professional future…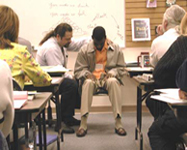 July & October, 2015 – Be in my NGH Approved Banyan Hypnosis / Hypnotherapy Certification Super Course! Remember to check out my upcoming class schedule here on this site to see when my next classes are and see if you can get in on the early registration discounts. Then I'll see you in class.

Do you "like" our videos? "Fan" us on our Facebook page at www.Facebook.com/hypnosisetcGet in on the conversation and we place more "hypno-gold" there on a regular basis. Share us with your hypno-friends! Thanks!

Become a member of www.OurHypnoSpace.com! It's free and fun professional networking! Use the "Ask Cal" Group on www.OurHypnospace.com to ask questions and suggest topic ideas for the Hypnosis, Etc. show!

FREE INSTANT ACCESS TO ALL OUR HYPNOSIS, ETC. VIDEOS Get a super easy linked list of all Hypnosis, Etc. training videos! VIP Membership is free – Click Now!