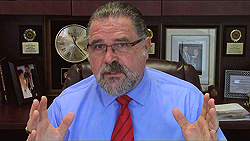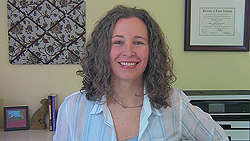 Should You Be the "Lone Hypnotist"?
How to Add another Hypnotherapist to Your Practice (If You Want)
Do this Right & You Make More Money and Have a More Stable Practice.
I'm back with Erika with this fun, new, and informative hypnotherapy training video for you! I let you in on an expensive lesson I learned… How to add a hypnotist or even several hypnotists to your hypnosis practice in a win-win fashion.
There are great advantages to having more than one hypnotist in your office if you manage it and set it up the right way. You can have a more profitable and stable business. I explain exactly how we did this with two different models, our Minnesota Model and our California Model.
When to add the hypnotist
Who to add to your practice
Should you hire him/her or something else?
How much to pay them and still be profitable
Should you limit their hours or clients?
Keep watching and attend our courses. Then you can watch your hypnosis practice grow and grow, and perhaps you can have a busy hypnosis center like ours.
Pssst! Wanna bribe? A Bribe Worth $120? From Me? Keep Reading…
When You Attend My Free Age Regression Teleseminar with Me I Make It Worth Your While! It is one Thursday June 25th at 6PM PT / 9PM ET. Read all about it – Click This Get teleseminar and $120 valued BRIBE!
Check this out! Huge savings when you register early for our courses!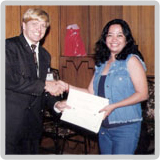 BASIC NLP CERT – $500+ OFF! EARLY REGISTRATION DISCOUNT – Remember to check our course schedule for our Hypnosis & Hypnotherapy Certification Super Course and special upcoming NLP Basic Certification taught by Dr. William Horton. Check for early registration discounts.
Like our videos? Then remember to get instant access to all my free videos by becoming a VIP member of the site. It's free.
Let's do GREAT things together!
Cal Banyan
PS… More Important Links & Info: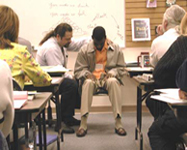 July, 2015 my NGH Approved Banyan Hypnosis / Hypnotherapy Certification Super Course is filling up! Remember to check out my upcoming class schedule here on this site to see when my next classes are and see if you can get in on the early registration discounts. Then I'll see you in class. Check later courses for early registration discounts.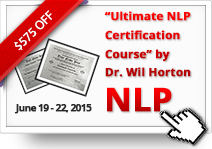 SAVE $500+ on NLP with early registration. Dr. William Horton is coming to the Banyan Hypnosis Center to teach the "Ultimate" Basic NLP Course, and I'm taking the course! Let's get certified in NLP together! Get in on the early registration discount! The date for the course is June 19 – 22, 2015. Get all the info and get your seat! Be a more effective and successful hypnotist!

I want to see you in class! Make sure you check out our upcoming courses and get in on any early registration discounts that apply! Early registration discounts don't last forever. Get world class training onsite in our classroom or participate live online from your home or office!

FREE INSTANT ACCESS TO ALL OUR HYPNOSIS, ETC. VIDEOS Get a super easy linked list of all Hypnosis, Etc. training videos! VIP Membership is free – Click Now!

Become a member of www.OurHypnoSpace.com! It's free and fun professional networking! Use the "Ask Cal" Group on www.OurHypnospace.com to ask questions and suggest topic ideas for the Hypnosis, Etc. show!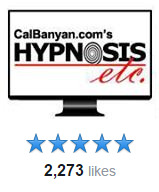 Do you "like" our videos? "Fan" us on our Facebook page at www.Facebook.com/hypnosisetcGet in on the conversation and we place more "hypno-gold" there on a regular basis. Share us with your hypno-friends! Thanks!